Unheralded Financial Stocks Delivering For Investors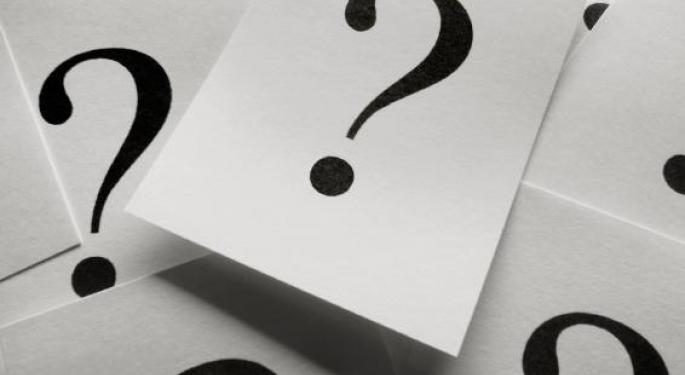 With the financial services stocks accounting for almost 15 percent of the S&P 500, the second-largest sector allocation behind technology, it is not surprising that this sector is often in the spotlight. Add to that the firestorm of controversy generated by the largest investment and money center banks over the past several years and it is not a shock that the likes of Citigroup (NYSE: C), Goldman Sachs (NYSE: GS) and J.P. Morgan Chase (NYSE: JPM) command the bulk of the banking sector headlines.
The silver lining that has emerged from the financial services sector since the global credit crisis is that it is now easier to spot some of the group's higher quality names. For investors, even better news is that not all financial services gems are household names making the rounds in the mainstream financial press on a daily or weekly basis.
These unheralded financials have already delivered impressive year-to-date performances and have the potential to keep on chugging higher:
Cullen/Frost Bankers (NYSE: CFR)
To be fair, Texas-based Cullen/Frost is by no means unheard of. In fact, the bank has been on the receiving end of ample praise from Wall Street in recent years for its conservative lending practices and because the Texas economy has looked strong compared to the rest of the U.S.
Cullen/Frost has some other feathers in its cap including the fact it did not cut its dividend during the financial crisis like so many of its larger, more infamous rivals did. The company is one of the most prodigious dividend raisers around with a dividend increase streak dating back to 1995.
The stock trades at 1.55 times book value and less than 16 times forward earnings while yielding 3.2 percent.
Administradora de Fondos de Pensiones Provida (NYSE: PVD)
PVD provides private pension plan administration in Chile. With Chile being one South America's brightest economic stars, that alone is enough reason to consider PVD, but there is more.
PVD has no debt. It's long-term debt/equity ratio is zero and sports a 30.5 percent return on equity. Beyond that, Chilean companies do not offer pensions and the government does so on a limited basis, meaning the government practically forces its citizens to be savers and invest in private pensions.
That simple fundamental catalyst is good for PVD because it is one of just a few companies offering those private pension plans. The shares have surged 55 percent this year and yield 8.6 percent. PVD also operates in the Dominican Republic, Ecuador, Mexico and Peru.
BOK Financial (NASDAQ: BOKF)
Think of BOK Financial as the slightly larger Oklahoma-based equivalent of Cullen/Frost. BOK's yield is just 2.6 percent, but the dividend has nearly doubled since 2008 and the company is expanding its footprint in new markets, including Colorado, through acquisitions. BOK's recent deal for wealth management firm Milestone Group was its first buy since before the credit crisis.
The valuation here is decent as BOK trades for less than 13 times forward earnings and just 1.4 times book value. BOK's market cap is just $4 billion, but the firm had over $639 billion in cash at the end of the second quarter.
Posted-In: Long Ideas News Short Ideas Dividends Dividends Global Pre-Market Outlook After-Hours Center Best of Benzinga
View Comments and Join the Discussion!