Are Investors Ignoring Colombia's Good News?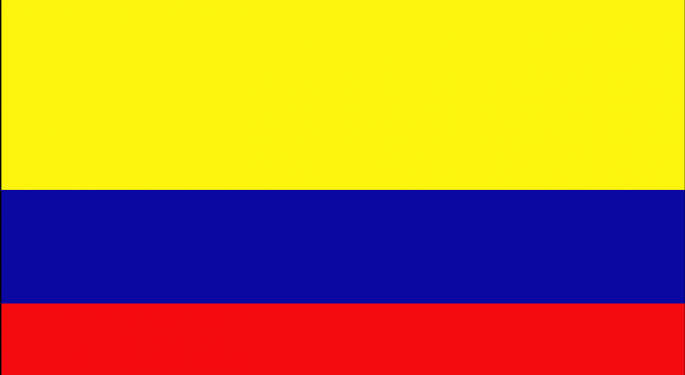 On a year-to-date basis, the Global X FTSE Colombia 20 ETF (NYSE: GXG) is up a tidy 12.6 percent. That performance is vastly superior to the negative returns offered by the iShares MSCI Brazil Index Fund (NYSE: EWZ), the largest ETF tracking a Latin American nation. GXG's has also easily topped the small gain offered by the iShares MSCI Emerging Markets Index Fund (NYSE: EEM) -- the second-largest emerging markets ETF.
The performance of the Global X FTSE Colombia 20 ETF tells a different story. Over that time, the ETF is flat. In the past month, GXG has slid almost 2.1 percent and small slide may imply something critical about the ETF's medium-term fortunes. That being investors might be overlooking some positive headlines flowing from what is now South America's second-largest economy.
Economic heft is actually the perfect place to start examining the thesis that GXG is not yet pricing in bullish Colombian headlines. Last week, the country's finance minister announced Colombia has passed Argentina to become South America's second-largest economy behind Brazil.
Going forward, it would not be surprising to see Colombia take a true stranglehold on the number two spot if for no other reason than that it is far more accommodating to foreign investment than Argentina.
Speaking of foreign investment, an integral measure of the underlying health of developing economies and the future potential of the ETFs that track these nations, global investors have put their money where their mouths are regarding Colombia. Foreign investment in Colombia surged 26 percent to $9.3 billion in the first half of this year, the Financial Times reported.
As is the case with fellow Andean nation Peru, Colombia is rich in natural resources. Colombia is South America's third-largest oil producer behind Venezuela and Brazil and the world's fourth-largest coal producer. The country is also one of just a handful across the globe that is currently increasing its oil output.
Colombia's GDP growth fell to 4.7 percent in the first quarter, but considering sluggish demand for commodities this year, that number is still solid. Concerns about the risk-on trade could be the culprit behind GXG's recent lethargy. The fund allocates a combined 35 percent of its weight to materials and energy names.
Ecopetrol (NYSE: EC), Colombia's state-run oil company, accounts for almost 14 percent of GXG's weight, making it the fund's largest individual holding. Like the ETF, Ecopetrol started 2012 with a bang, but has declined in recent weeks. Over the past 90 days, the stock is off 3.8 percent. In the past month, the performance has worsened to a loss of 4.2 percent. Ecopetrol's recent woes may have been triggered by attacks on Colombian oil assets by the rebel group the Revolutionary Group Armed Forces of Colombia.
Commonly known as FARC, the group has agreed to peace talks with the government. Those talks are slated to begin next month in Norway and are another example of factor that investors are overlooking regarding Colombia.
Then there is the matter of Colombia's credit rating. At least one source speculated in July Colombia could see its credit rating raised by one of the major ratings agency. That call could prove accurate because last month, Standard & Poor's raised its outlook on Colombia's credit rating to positive from stable. Citing a declining debt burden and sustained GDP growth, S&P said Colombia's rating could be boosted.
Fitch Ratings, Moody's Investors Service and S&P all have the lowest investment grade rating on possible on Colombia. On the S&P scale, that puts Colombia at BBB-, behind the BBB rating assigned to Brazil and Mexico.
None of these positive factors appear to be priced into GXG, which has spent the past several weeks treading water in the $20 area. Should that support area remain firm, that could be the buy point for prescient investors to embrace GXG in anticipation of a double-digit gain over in the coming months.
For more on Latin America ETFs, click here.
Posted-In: Long Ideas News Short Ideas Emerging Market ETFs Futures Technicals Commodities Politics Best of Benzinga
View Comments and Join the Discussion!