These Spin-Offs Are Surging (BEAM, PSX)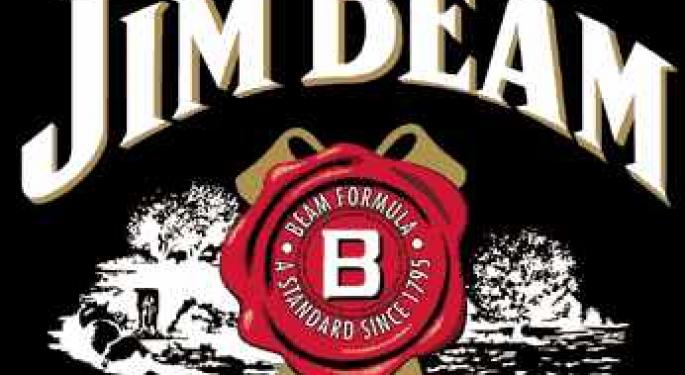 Stock spin-offs are akin to amicable divorces. Two parties, previously linked at the hip, can now go their separate ways to blaze their own trails. In some cases, investors, like divorce lawyers, win as the shares acquired via the spin-off become stellar performers.
Companies have different reasons for spinning off businesses. Some do so to raise cash. Others part with business units to boost shareholder value while others are forced down Spin Off Avenue by activist investors.
Whatever the reasons may be for a spin-off, the bottom line is some spin-off stocks perform well. Very well. Look at the following quartet. Some are even outpacing the companies from which they were spun off.
Phillips 66 (NYSE: PSX) Last year, ConocoPhillips (NYSE: COP) followed the lead of Marathon Oil (NYSE: MRO) and announced a plan to spin-off its refining business. This may not be a bad idea because refiners usually feel a pinch when oil prices are high. In addition, downstream operations often represent a drag on an integrated oil company's earnings.
Spinning off Phillips 66 made ConocoPhillips the largest U.S. independent oil and gas producer. That is a nice feather in the company's hat. However, Phillips 66 has an even nicer feather. Since the company debuted as a separate entity on May 2, the stock has surged almost 15 percent while shares of ConocoPhillips have given up almost four percent. Phillips 66 has outpaced rival Valero (NYSE: VLO), but has lagged Tesoro (NYSE: TSO).
Beam (NYSE: BEAM) Just as he might do with Procter & Gamble (NYSE: PG), Pershing Square founder Bill Ackman pushed Fortune Brands (NYSE: FBHS) to spin-off spirits maker Beam (NYSE: BEAM). Beam makes not only the eponymous Jim Beam bourbon, but also several other recognizable spirits, including Sauza tequila, Courvoisier and the Skinnygirl line made famous by Bethenny Frankel. Investors can toast to the fact that Beam shares have jumped nearly 23 percent this year.
TripAdvisor (NASDAQ: TRIP) With its stock up 96.4 percent year-to-date, travel reservations giant Expedia (NASDAQ: EXPE) has certainly done well for its investors. The cherry on the sundae came in the form of the TripAdvisor spin-off, which took place in late 2011.
TripAdvisor is akin to a travel equivalent of online reviews site Yelp (NYSE: YELP). The comparison may not be fair. Shares of TripAdvisor are up 48.4 percent year-to-date, while Yelp is down almost 19 percent.
Guggenheim Spin-Off ETF (NYSE: CSD) The Guggenheim Spin-Off ETF holds 25 spin off stocks, but not all are recently spun off. "The universe of companies eligible for inclusion in the Index includes companies that have been spun-off within the past 30 months but not more recently than six months prior to the applicable rebalancing date), without limitations on market capitalization," according to Guggenheim.
While CSD does not have a market value limitation, it does focus on small- and mid-cap names. Marathon Petroleum (NYSE: MPC) is the fund's largest holding with a weight of 5.25 percent. The $35.5 million ETF charges 0.6 percent per year and has risen 12.4 percent this year.
For more on spin-off stocks, click here
Posted-In: Long Ideas News Short Ideas Specialty ETFs Asset Sales Stock Split Pre-Market Outlook Markets Best of Benzinga
View Comments and Join the Discussion!