A Look at Canadian Stocks Lions Gate and Agrium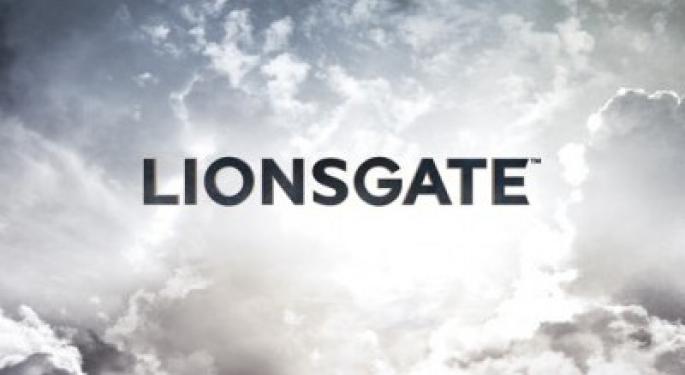 It has been in the headlines for the past couple of days. Canadians on average are wealthier than their neighbors in the United States. Are they really? If so, why, and what does it mean?
The basis for the story is a recent study from Environics Analytics WealthScapes that examined mean household wealth in 2011. The research found the average Canadian has a higher net worth than the average American: $363,202 compared to $319,970. That means the average Canadian household is more than $40,000, or about 14%, richer than its American counterpart, compared to a deficit of roughly $60,000 five years earlier. The 2008 economic crisis and the collapse of the U.S. housing market gets much of the blame for the change in fortunes.
Rather than adding to the already substantial discourse on what is to blame for these circumstances or whether they are true or relevant, let's take the opportunity to turn an eye toward a couple of Canada-based stocks that are performing well now. They are both traded on U.S. exchanges.
Lions Gate Entertainment
This stock has been flat for more than a month, trading between $14 and $15 a share. Still, shares are more than 70 percent higher than at the beginning of the year. "Mad Men," a Lions Gate Entertainment (NYSE: LGF) production, has a good chance to win an unprecedented fifth Emmy award as TV's best drama. The company has a market capitalization of more than $1.5 billion. Its forward earnings multiple is less than the industry average P/E ratio. The long-term earnings per share (EPS) growth forecast is more than about 15 percent. But note that the return on equity is in negative territory. And short interest is about 11 percent of the float. Still, 10 out of 11 analysts polled recommend buying the stock. The consensus price target is more than 20 percent higher than the current share price. Though the share price dropped below $14 on Friday, the stock has outperformed Time Warner (NYSE: TWX) and the S&P 500 over the past six months.
PowerShares Dynamic Media (NYSE: PBS) is an exchange traded fund (ETF) invested in Lions Gate. It is up about 12 percent year to date.
Agrium
This Calgary-based agricultural products company raised its second-quarter earnings forecast this week, citing strong results across its entire crop input business. And the share price has popped nearly 7 percent in the past week, hitting a new 52-week high Thursday. This fertilizer maker's market cap is near $15 billion and it offers a dividend yield of about 1 percent. The price-to-earnings (P/E) ratio is less than the industry average. The long-term EPS growth forecast is less than 7 percent, but the return on equity is nearly 25 percent. Analysts seem to think the stock has some room to run, as their consensus price target is about 10 percent higher than the current share price. Over the past six months, the stock has outperformed fellow fertilizer maker Potash Corp. of Saskatchewan (NYSE: POT), as well as the broader markets.
PowerShares Global Agriculture (NASDAQ: PAGG) is an ETF invested in Agrium. It is more than 9 percent higher year to date.
Posted-In: Agrium Environics Analytics Lions Gate Entertainment Potash Corp.Long Ideas Short Ideas Trading Ideas ETFs Best of Benzinga
View Comments and Join the Discussion!