Apple's Worst Nightmare Comes From an Unlikely Source
Forget about the so-called superphone that Microsoft (NASDAQ: MSFT) is rumored to be developing.
Forget about Samsung and HTC, whose iPhone knock-offs have propelled Google's (NASDAQ: GOOG) mobile OS into the realm of mainstream success.
Forget about everything you know regarding iPhone competitors because the biggest threat may come from the very place Apple relies on to manufacture all of its products: China.
To be clear, this story has nothing to do with the dozens of fake Apple Stores that cropped up in China last year. Rather, this story is about the Meizu MX, an iPhone knock-off developed and manufactured in China for Chinese consumers. Reuters has an intriguing video that showcases the launch of the phone, which was released on January 1.
Hundreds of consumers lined up, waiting to get inside the brightly-lit stores, which were covered in white walls and a hint of blue, Meizu's apparent color of choice. As you'll see in the video, the Meizu stores were clearly inspired by the work of Apple (NASDAQ: AAPL).
But don't think the cloning stops there. Let's take a look at the actual phone: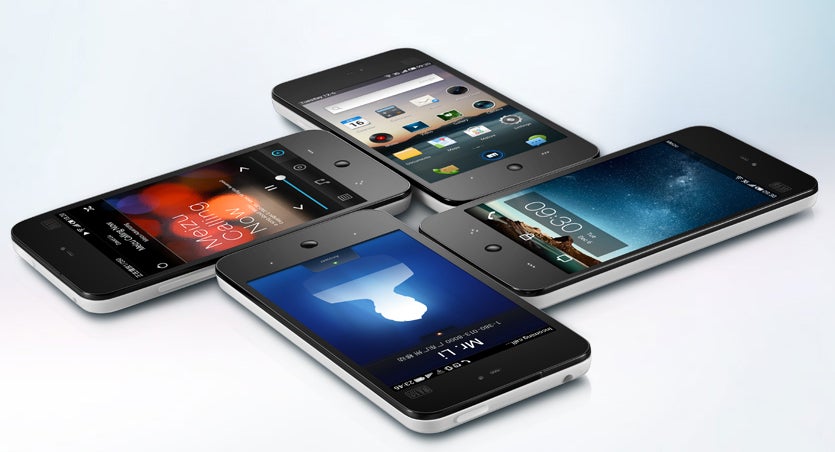 Scarily similar, isn't it?
Now let's peruse Meizu's website, which couldn't possibly be an Apple.com knock-off: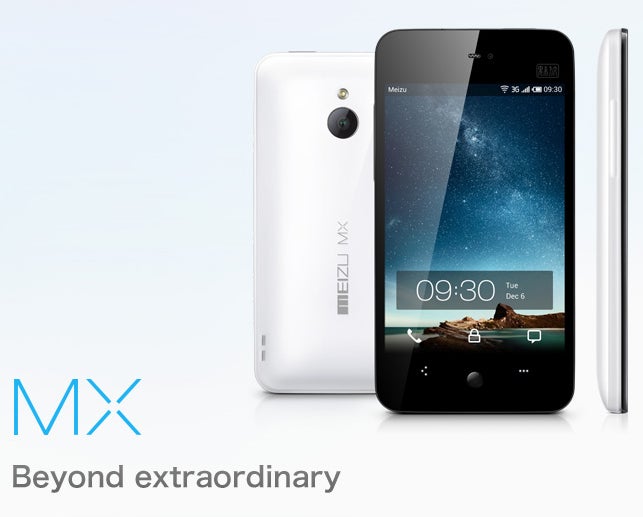 Oh wait, it IS an Apple.com knock-off!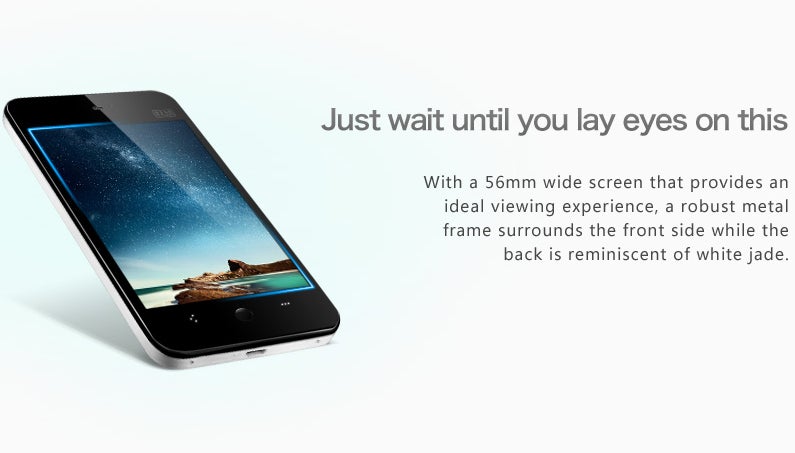 An extremely blatant knock-off.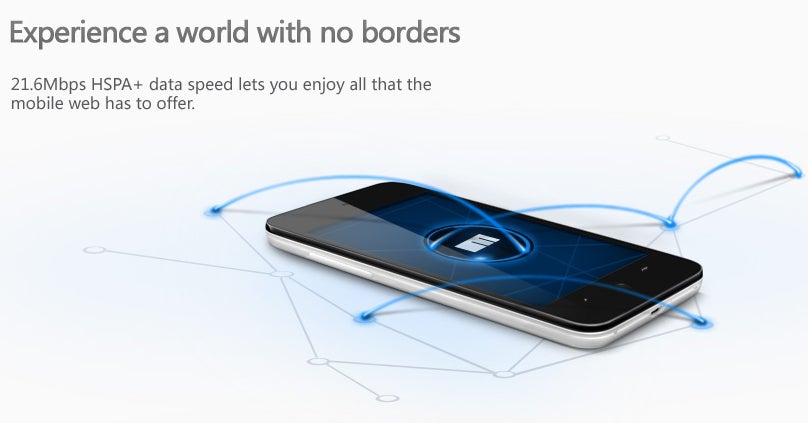 I feel like the above image is the kind that AT&T (NYSE: T) would put to together.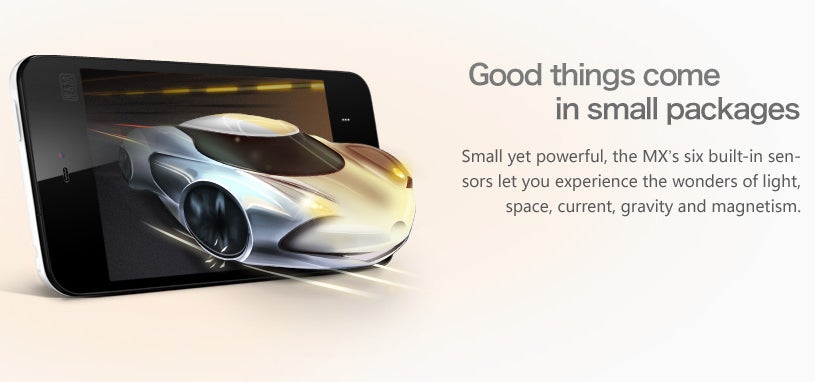 Oh look, a car coming out of a smartphone! How original!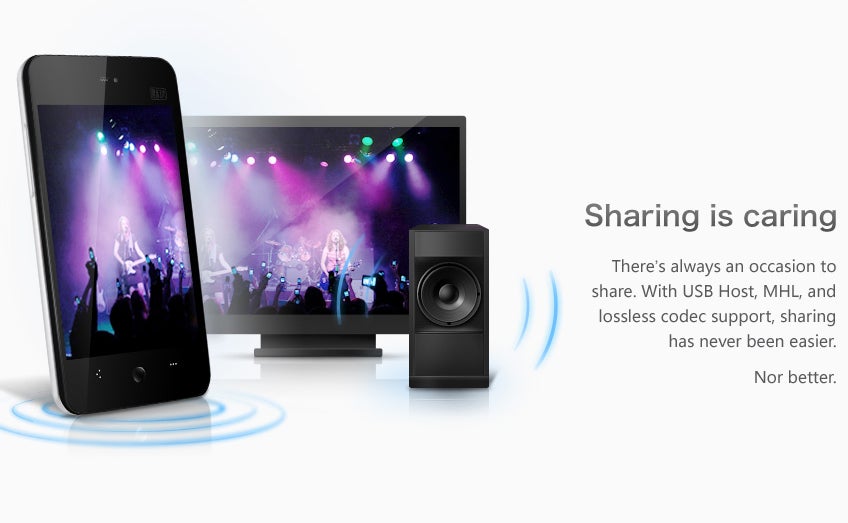 And here we have the obligatory smartphone + TV set image.
I could post a zillion other all-too-familiar images from Meizu's site, but let's cap it off with my favorite: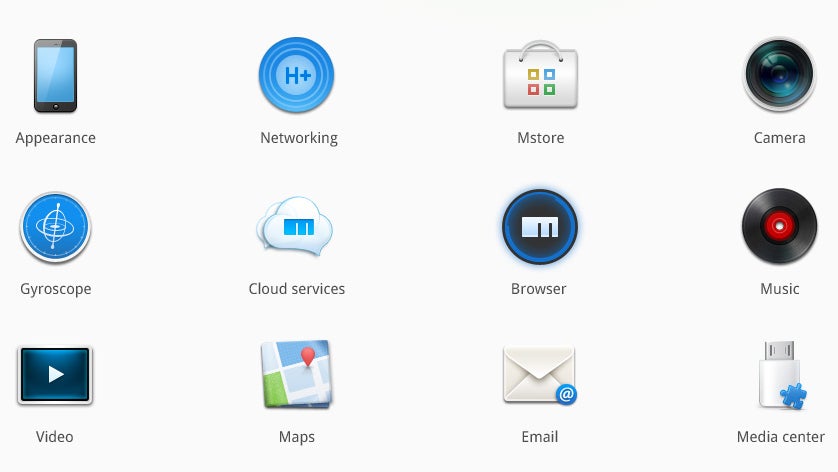 Anything stand out there? If not, perhaps you need to visit Apple.com a little more often: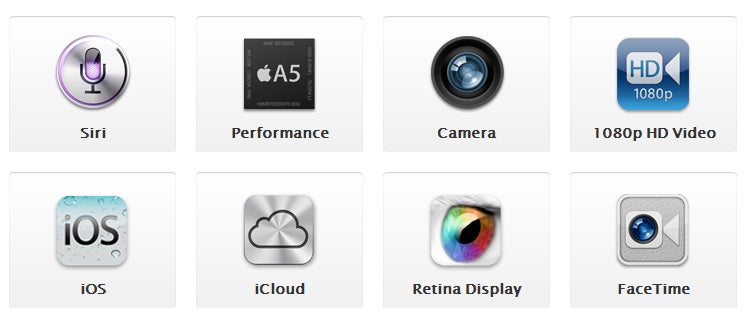 Granted, Meizu isn't the first company to copy Apple's work, nor is Apple the first company fighting the danger of copycats. But Meizu is being more blatant about its actions, and it is doing so in a nation with different laws and regulations. While Apple could easily add Meizu to its list of patent infringement cases here in America, the company may not be able to do the same in China. That could be why Apple chose this week to make a formal announcement regarding the iPhone 4S' availability in China.
Meizu, however, has two (potential) advantages. In addition to being the first one to arrive on store shelves, Reuters said that the MX is a couple hundred dollars cheaper than the iPhone. This is appealing to Chinese consumers, who don't have as much money to blow as their American and European counterparts.
Last month, Engadget published its first hands-on preview of the phone, writing, "Compared to the smaller M9, we're hugely impressed by this successor's solid build quality -- the white crystal casing on the back gives out a premium feel and look, though only time will tell how scratch-resistant it is. Likewise, we also dig the booklet or CD album-like packaging."
Engadget also praised the smartphone's four-inch 960 x 640 ASV LCD screen. But the tech publication did have one complaint: "Alas, many of our camera stills so far seem to be infected by a green hue, though our sample 1080p video clip's in good shape. Here's hoping that Meizu will still be able to tweak that eight megapixel camera before the official launch."
This, obviously, is not a problem Apple has ever faced. While it has made a few mistakes over the years, Apple rarely ships a product without a thorough testing. Then again, many have argued that the camera featured in the iPad 2 is absolute garbage, and consumers still ate it up. They still use the oversized device like a camera. (Odd, isn't it? Aren't cameras supposed to be pocket-sized devices – you know, the complete opposite of a tablet?) Thus, it wouldn't be too surprising to see Chinese consumers react the same way to the MX's flawed camera.
During the aforementioned Reuters video, Sanford Bernstein analyst Mark Newman said that he didn't think the Chinese phones could compete in the high-end market in China, but would most likely compete in the mid- to low-end markets instead.
"But they [Chinese smartphone makers] don't have a whole lot of scale, so it's going to be difficult for them to compete head-to-head with Samsung," Newman told Reuters.
Newman referenced Samsung because it is the current smartphone leader in China. However, in looking at the MX's design, its features, and the company's website, it is safe to say that Meizu cares more about competing with Apple – who is still a relatively new player in China – than any other corporation.
Going forward, China is expected to experience massive growth in smartphone sales, among other emerging areas. That is why so many American companies are eager to sell their products in China. Like it or not, Meizu is here to stay. If Apple plans to win, it is going to have to one-up the company at every turn.
While that might sound like an easy task for the inventor of the iPod and the iPhone (among other innovative and hugely popular devices), Meizu could prove to be a fierce competitor. The company's first product may be downright laughable, but it has made significant progress in recent years. In fact, Engadget recently wrote about Jack Wong (Meizu's founder and former CEO), who said that a quad-core Meizu MX could be released this May.
Is that enough to make Apple quiver with fear? Hardly. But with a growing fan base in China, Apple could have a growing problem on its hands if it expects to become the number-one smartphone manufacturer in Asia.
Even worse, what if Meizu decides to release a product in the United States? At a price of roughly $400, few Americans would choose a Meizu MX over an Apple iPhone 4S. That said, Meizu could ink a deal with AT&T (NYSE: T), Sprint (NYSE: S), Verizon (NYSE: VZ), or some other carrier to offer the phone for $50 with a two-year contract.
Would that be enough to frighten Apple? No – American consumers would still choose the iPhone. But there's no telling how European consumers might react.
ACTION ITEMS:

Bullish:

Traders who believe that Meizu and other iPhone copycats could pose a threat to Apple:

Should look to Google (NASDAQ: GOOG), since Meizu uses Android.
Might want to explore the potential of component manufacturers like Qualcomm (NASDAQ: QCOM), whose technology appears in most smartphones.
Bearish:
Traders who think that Apple is safe:

Would still be wise to look at component manufacturers like Broadcom (NASDAQ: BRCM), Skyworks Solutions (NASDAQ: SWKS), TriQuint Semiconductor (NASDAQ: TQNT), Cirrus Logic (NASDAQ: CRUS), and Texas Instruments (NASDAQ: TXN), whose components appear in multiple smartphones and devices from multiple corporations.
Neither Benzinga nor its staff recommend that you buy, sell, or hold any security. We do not offer investment advice, personalized or otherwise. Benzinga recommends that you conduct your own due diligence and consult a certified financial professional for personalized advice about your financial situation.
Follow me @LouisBedigian
Posted-In: Apple iPhone Mark Newman MeizuLong Ideas Short Ideas Tech Trading Ideas Best of Benzinga
View Comments and Join the Discussion!