Four Frontier Markets ETFs For 2011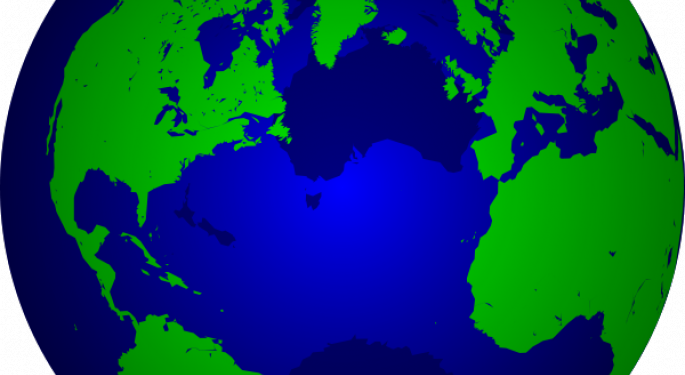 Investors and traders are always looking for the next big theme and in 2010, one obvious theme for ETF lovers was the rise of emerging markets. Great returns were had, but the story is now known and the astute investor will be looking beyond BRIC, Indonesia and Thailand for the next high-growth opportunity.
Enter frontier markets. Further down the totem pole than emerging markets, but growth markets all the same, the "frontier" designation, it should be noted, means a bit more risk than your typical emerging market.
Think places like Africa ex-South Africa, Argentina, Vietnam and more. Barron's offers a good assessment "Frontier investors can still expect general market volatility and big upheavals along the lines of Sri Lanka's civil war or Vietnam's altercation with inflation."
There is growth to be had with frontier markets and Barron's highlights a few ETFs to consider, but we have our own list that should prove profitable by year-end.
1) Market Vectors Egypt ETF (NYSE: EGPT):
Still less than a year old, we've profiled EGPT several times because Egypt's growth outlook is becoming too compelling to ignore. EGPT rookie performance has been decent, but a lack of volume and assets under management have been concerns. Those situations should be taken care of this year because investors willing to roll the dice on frontier markets can do a lot worse than Egypt.
2) Market Vectors Vietnam ETF (NYSE: VNM):
VNM can go from hero to goat and back again within the span of two weeks, so if you're an active trader and can closely monitor your trades, by all means, get involved with VNM. Vietnam is in a high-growth, high-inflation corner of the globe and it seems like folks are hoping that Thailand's success will spill over to Vietnam. That's a tough bet to make, so be careful with VNM. This an ETF to date, not marry.
3) iShares MSCI Philippines Investable Market Index Fund (NYSE: EPHE):
More stable than Vietnam, the Philippines is a real emerging Asian tiger. Just know that with EPHE, the only Philippines-specific ETF on the market, you'll be laying a big bet on that country's financial services sector as the group accounts for over 42% of EPHE's weight.
4) WisdomTree Middle East Dividend (Nasdaq: GULF):
Basically every market in the Middle East has frontier status, but GULF is worth a look for two reasons in 2011: It's a dividend play and a direct play on rising oil prices.
Posted-In: Long Ideas News Short Ideas Specialty ETFs Emerging Market ETFs Intraday Update Trading Ideas ETFs
View Comments and Join the Discussion!