The S&P Industrials Sector Is Showing Leadership For November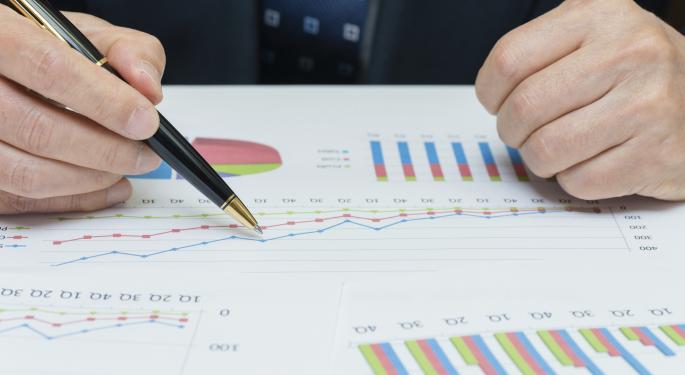 For the month of November, the industrial sector is among S&P leaders.
Top stocks in the sector include:
Although there are plenty of blue-chip, established companies in the sector, it is not flashy like technology, consumer discretionary, or even health care and financials. Typically, it's not a sector that spawns the kind of innovation that gets a lot of media coverage.
Related Link: Strong Industrial Stock Earnings Put These ETFs In Focus
Nonetheless, investors have been plowing money into the sector.
Actively-Managed Industrial Fund
A top industrials sector actively-managed fund is Fidelity Select Transportation (MUTF: FSRFX). It typically invests at least 80 percent of assets in foreign and domestic transportation-industry stocks. Managers use fundamental analysis to choose investments. Its year-to-date total return, which includes price appreciation and dividends, is 23.16 percent.
Other Industrial Funds To Watch: Rydex And Putnam
Another top-performing fund from the sector is the Rydex Series Transportation Fund Class A (MUTF: RYTSX). This fund seeks to invest at least 80 percent of net assets in U.S. transportation company stocks, with a focus on mid-caps. It also invests in derivatives, such as futures and options. The fund may also purchase American Depositary Receipts to get exposure to overseas-based transportation companies.
The fund's year-to-date total return is 15.40 percent.
The Putnam Global Industrial Fund Class A (MUTF: PGIAX) is another actively-managed industrials sector fund that has performed well recently. While its year-to-date return is a puny 0.61 percent, it has rallied in the past three months, showing a return of 2.11 percent.
This fund invests in growth and value stocks, with market values in the large- and mid-cap categories. Potential investments include companies active in the research, development, manufacturing, distribution, supply or sale of products and services within the industrials sector. In other words, there is a fairly wide universe of stocks within the sector that the fund manager can choose.
The fund may also use derivatives, such as futures and options, currency transactions, warrants and swaps.
Posted-In: FSRFX industrials PGIAX RYTSXTrading Ideas General Best of Benzinga
View Comments and Join the Discussion!