2 Columbia Growth Funds Notch Impressive Three-Month Performance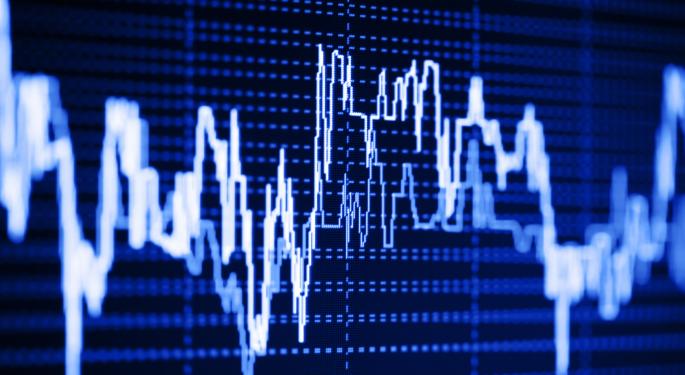 It's often a worthwhile exercise to track performance, fees and management style of funds from the same family. To take an easy example, Vanguard is known for low-cost indexing.
Several funds from the Columbia family are among growth leaders at the moment. The Columbia Select Large Cap Growth Fund Class Z (MUTF: UMLGX), with net assets of $6.9 billion, is down 3.69 percent year to date but boasts a return of 4.9 percent over the past 12 weeks.
A couple of factors are at work. First, the fund suffered sharp declines in March and April, setting the stage for a rebound during the summer.
Second, growth stocks, as an asset class, are currently in favor with institutional investors.
Related Link: This Top Growth Fund Leans Heavily On Large Cap Tech
The Columbia Select Large Cap Growth Fund has a net asset value of $18.53, just shy of its best levels from earlier this year.
Top holdings include momentum growth stocks Priceline Group Inc (NASDAQ: PCLN), Amazon.com, Inc. (NASDAQ: AMZN), LinkedIn Corp (NYSE: LNKD), Fastenal Company (NASDAQ: FAST) and Salesforce.com, inc. (NYSE: CRM).
In terms of diversification, the fund is most heavily weighted in tech, but healthcare and consumer stocks are also well represented.
For an actively managed fund, the expense ratio is fairly low, at 0.85 percent.
The Columbia Marsico Focused Equities Fund Class A (MUTF: NFEAX), managed by subadvisor Marsico Capital Management, is up 1.03 percent year to date but has advanced 5.7 percent in the past 12 weeks. Like the Columbia Select Large Cap Growth Fund, this fund also invests in large growth companies.
The top holding is growth-fund favorite Gilead Sciences Inc (NASDAQ: GILD). Other heavy allocations include Facebook Inc (NASDAQ: FB), Biogen Idec Inc (NASDAQ: BIIB), Canadian Pacific Railway Ltd (NYSE: CP) and Visa Inc. (NYSE: V).
This fund's top sector holding is consumer, followed by health care and technology. This is a much smaller fund than Columbia Select Large Cap Growth, with total assets of just $1.1 billion. Its Net Asset Value is $20.66, just off its September 2 all-time high of $20.95.
This is a somewhat pricey fund, with an expense ratio of 1.21 percent. When buying an actively managed fund, always weigh expenses with return. Admittedly, that's a tough comparison to make, because plenty of empirical research has proven that it's impossible to predict which asset classes will be in favor in any given year, and, as all investors should know, past performance doesn't guarantee future returns.
Posted-In: Columbia funds growth mutual funds NFEAX UMLGXTrading Ideas General Best of Benzinga
View Comments and Join the Discussion!