EXCLUSIVE: Brooks Automation CFO Headley Comments On New Divisions: 'This Is A Significant Game Changer' (BRKS)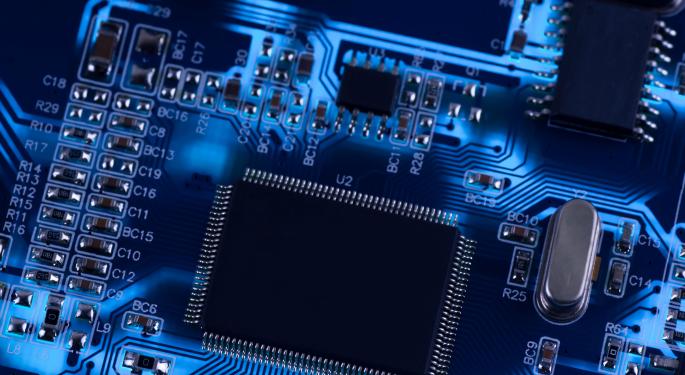 The first part of this Interview, including Martin Headley's comments on the semiconductor industry can be found here.
In an exclusive interview with Benzinga, CFO of Brooks Automation (NASDAQ: BRKS), Martin Headley elaborated on the company's newly launched divisions.
"We have recently expanded into various adjacent technology markets such as MEMS, led, solar, and data storage... as a result of acquisitions we made in 2011, we started a very exciting business in sample storage for application in a life sciences market."
The 2011 acquisitions were for RTS Life Sciences, Nexus Biosystems and in 2012 a division of Cyntellect. In the most recent quarter, Brook's life sciences division saw a decline but still accounted for more than nine million in revenue.
Related: Brooks Automation To Acquire Matrical Biosience For $10 Million In Cash
Headley began by explaining why Brooks Automation was so eager to enter this market, "We saw a market that was under-served in terms of the technological capability that was being provided to the market. Specifically, for those people storing bio samples, which is growing exponentially, driven by personalized medicine and other advanced therapy practices.
"We believe there are over a billion bio samples stored around the globe and that is increasing at a rate of more than 25 percent per annum."
To combat current storage methods which risk damaging samples, Brooks Automation is rolling out a lower temperature, lower cost solution sometime in 2014.
"This is a significant game changer that will enable us to reach our goals of at least 20 percent annual growth in this business area. We believe that our capabilities of automation and cryogenics that are being developed at Brooks, married with capabilities both in engineering and customer intimacy that we brought from the acquisitions, places us in a very unique position to bring that solution to market."
Shares of Brooks Automation opened at $9.35 Tuesday.
Posted-In: Cyntellect life sciences Martin Headley NExus Biosystems RTS Life Sciences semiconductorTrading Ideas Interview Best of Benzinga
View Comments and Join the Discussion!