Warren Buffett Talks Apple, Campbell Soup And Elon Musk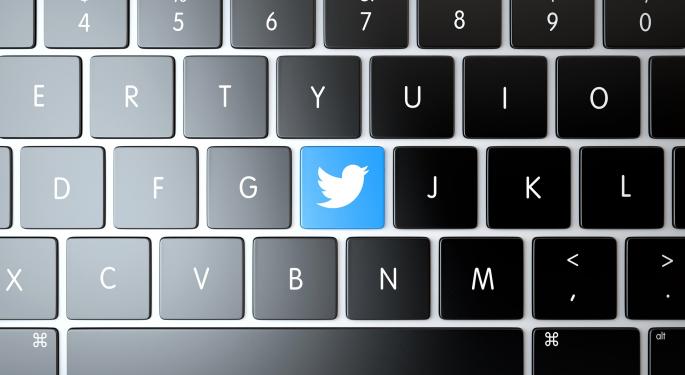 Billionaire investor Warren Buffett has a lot to say about today's trending topics, including Apple Inc. (NASDAQ: AAPL)'s valuation, Campbell Soup Company (NYSE: CPB) deciding to only sell some of its business units, and perhaps less pressing -- why he doesn't Tweet.
Apple: A 10% Drop Is Good
Buffett told CNBC's Becky Quick he started buying Apple's stock when it was around $100 per share and added to his position "a whole lot higher."
Like all investors, Buffett said he would prefer paying less for a stock and would welcome a 10-percent drop in Apple's stock. This would mean the company itself can repurchase a greater number of shares as part of its large stock buyback program. In return, investor ownership in Apple by default rises as the share count shrinks.
Campbell Won't Find A Buyer In Buffett
Campbell is under activist investor pressure to sell its business. Buffett has been involved in multiple food and consumer packaged deals over the years, but he said he "certainly wouldn't be" interested in buying Campbell.
Part of the reason is attributed to owning a stake in a rival food company, Kraft Heinz Co (NASDAQ: KHC). However, it's difficult for a packaged goods company like Campbell to sell itself at an acceptable premium that also makes financial sense for the buyer.
"The packaged goods business makes high returns on tangible assets that it has, but it is a tougher business than it was 10 years ago and the stocks are higher than they were 10 years ago," Buffett said.
Better Things To Do Than Tweet
When asked about Tesla Inc (NASDAQ: TSLA) CEO Elon Musk's penchant for Tweeting, Buffett said, "I don't think it's helped him a lot."
Buffett doesn't use Twitter Inc (NYSE: TWTR) since there's no need to share his day-to-day views, he told Quick. Buffett releases an annual report with his commentary for the public to read and that's sufficient.
"I just think there are other things in life I would rather do than Tweet," Buffett said. "I'm not that desperate for somebody to hear my opinion."
Related Links:
This Day In Market History: Warren Buffett Buys Nebraska Furniture Mart For $55.3M
Warren Buffett Explains Why Stocks Are More Valuable Today Than In The Past
View Comments and Join the Discussion!
Posted-In: Becky Quick CNBC Elon Musk Warren BuffettTop Stories Tech Media Best of Benzinga