VCR Manufacturing To Finally Cease Production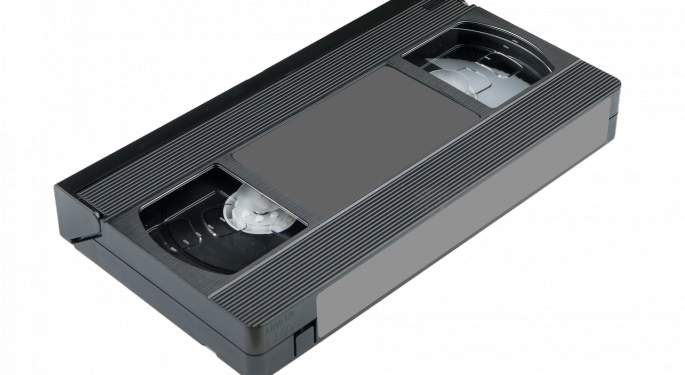 Here's a little known fact: VCRs have officially survived the rising popularity of DVDs, Blue-rays and online streaming video services.
According to CNN Money, Japan-based Funai Electric is believed to be the world's last VCR manufacturer and actually sold 750,000 units last year. However, the company will cease production for good at the end of the month.
Funai has been manufacturing VCR, or video-cassette recorders, since 1983, but the company is now finding it more difficult to find the necessary parts for the antiquated device.
Don't Throw Away Your Tapes
Just because VCRs will officially become a technology of the past doesn't mean you should throw out those clunky tapes taking up space in the closet.
According to AOL, some tapes could potentially be worth thousands. Auctions for rare and collectible VHS tapes for up to $10,000 — but don't expect that kind of payday for a home-video of a family event.
Related Link: Toy Wars: Mattel Snags "Jurassic World" License Out From Under Rival Hasbro
Walt Disney Co (NYSE: DIS)'s "Beauty and the Beast" is selling for nearly $10,000 on eBay. If sold, the owner would see a tremendous profit as the $19.99 sticker price is still on the unopened box.
The "Star Wars" Trilogy VHS set is selling for nearly $1,150 on eBay.
Did you like this article? Could it have been improved? Please email feedback@benzinga.com with the story link to let us know!
View Comments and Join the Discussion!
Posted-In: AOL Beauty and the Beast cnn money CollectiblesTop Stories Tech Media General Best of Benzinga