Traders Rush To Close Positions Before The Bell Each Day Fearing Overnight Headlines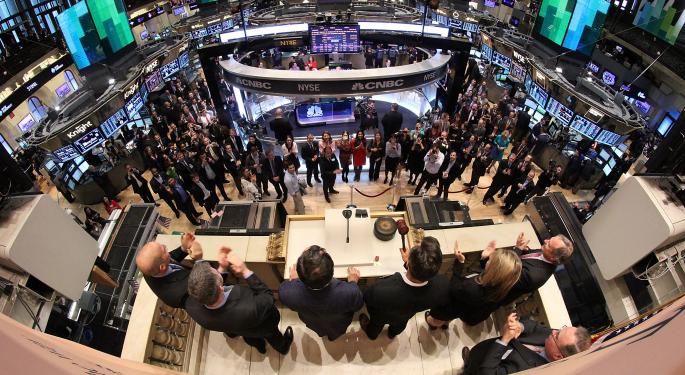 Stocks react to a plethora of events, but as of late, the stock market has been driven by macro events. The problem for investors is that many of these macro events are occurring outside of the United States — and in drastically different time zones.
For example, U.S. equities plummeted earlier this year when concerns out of China were brought to the spotlight. Beijing's time zone is 12 hours ahead of New York City's time zone, which implies economic and other financial announcements are released at inconvenient hours for U.S. traders.
Accordingly, active and large traders are certainly participating in the market, but appear to be avoiding overnight risk at all cost. Business Insider, citing a research report by Credit Suisse, found that 9.8 percent of the total trading volume is executed in the "market on close" (MOC) print, which is as close to the end of the trading day as possible.
Related Link: New York Stock Exchange Seeks To Smooth Early Morning Trading In Times Of Panic
Credit Suisse's report added that the percentage of trading conducted on the MOC print two years ago was 8.4 percent.
"Largecap traders seem to be reacting to this environment with a 'finish the ticket' mentality," Credit Suisse stated in its report.
In other words, traders don't want to sit on a position past U.S. market hours. After all, when U.S. traders are asleep at night, markets in Europe and Asia are in full swing, and there is no telling what piece of news can come out and surprise traders the following morning.
Image Source: By Financial Times (FT ringing the Closing Bell at the NYSE) [CC BY 2.0], via Wikimedia Commons
View Comments and Join the Discussion!
Posted-In: Business Insider Credit Suisse Day Traders Macro News tradersTop Stories Media General Best of Benzinga