Exclusive: Wave Systems CEO Warns Americans About Their 2 Biggest Cybersecurity Vulnerabilities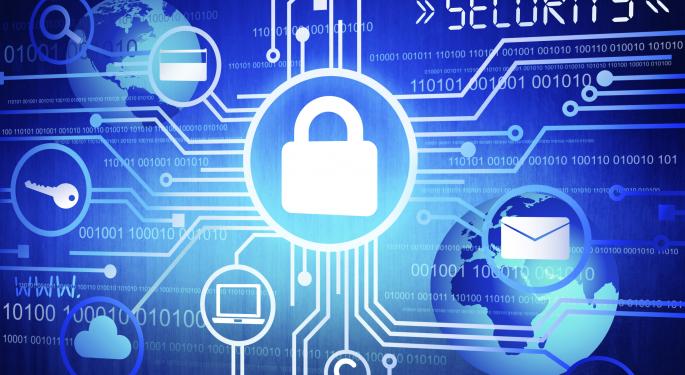 Benzinga recently had the chance to speak with Wave Systems Corp. (NASDAQ: WAVX) CEO Bill Solms about the modern landscape of cybersecurity.
Solms discussed the lessons that companies should learn from recent headline-grabbing security breaches, and he issued warnings to the American public about two of the most common security vulnerabilities.
Vulnerabilities
According to Solms, weak authentication security and lack of data encryption are the two biggest shortcomings when it comes to the digital security of the typical American. Without strong multi-factor authentication, hackers are able to gain access to data by mimicking authorized users. Once they have access to an account, data that is either weakly encrypted or not encrypted at all is vulnerable to theft.
"Just by changing authentication security and data encryption strength, people would dramatically increase their resistance to identity theft or other cyber-attacks," he said.
See Also: Exclusive: Wave Systems CEO Discusses The Latest Trends In Cybersecurity
Strong Passwords Not Enough
Solms said that the belief that a long, complex password is enough to fend off hackers is a dangerous misconception.
"They can steal your password through c-logger or some other compromise, and it doesn't matter if you changed it yesterday or if it's 128 characters…When you go to a multi-factor solution, you make it orders of magnitude more difficult for hackers to steal your identity," Solms explained.
Learning From Mistakes
The data breach of the International Revenue Service is just the latest in a string of major security breaches at Anthem Inc (NYSE: ANTM), eBay Inc (NASDAQ: EBAY), Home Depot Inc (NYSE: HD), JPMorgan Chase & Co. (NYSE: JPM) and other big-name organizations that have compromised the data of hundreds of thousands of victims.
When asked what lessons can be learned from these major breaches, Solms touted the technical merits of Wave's hardware-based approach to cybersecurity.
"Those companies weren't out there flying blind. They were employing what we might consider industry-standard cyber-solutions in most cases, and they got hacked like a hot knife through butter," Solms said, adding that a recognizable name doesn't necessarily mean that a particular cybersecurity company provides the strongest protection.
"Obviously, we think we have one of the stronger solutions in that space," Solms concluded.
Posted-In: Bill Solms cyber security CybersecurityTop Stories Exclusives Tech Interview Best of Benzinga
View Comments and Join the Discussion!