Are Apple And Goldman Sachs A Startup's Worst Nightmare?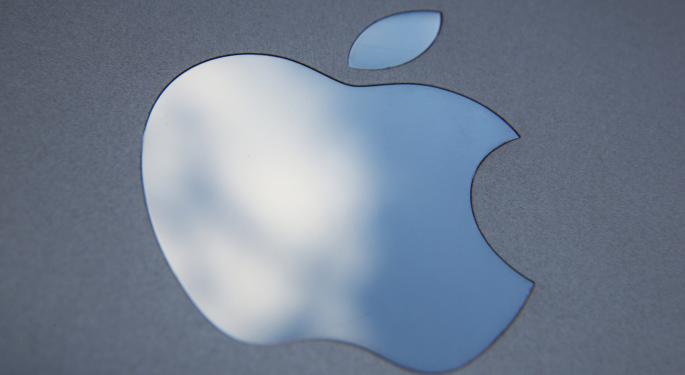 Startups that lead (and in some cases created) new industries are about to receive competition from a couple of stalwarts.
Apple Inc. (NASDAQ: AAPL), famous for making iDevices and MacBooks, is getting ready to launch its first on-demand streaming music service, Apple Music. The $10-per-month service doesn't offer a free option like its nearest competitor, Spotify, but is expected to be a powerful force in this growing industry.
Goldman Sachs Group Inc (NYSE: GS), one of the largest financial institutions in the world, plans to offer consumer loans online using startup-inspired tactics. This could pose a threat to a number of younger firms that specialize in lending, such as LendingClub Corp (NYSE: LC).
CB Insights, a provider of intelligence on high-growth private companies, published a report about the many companies that were wounded by Apple at the Worldwide Developers Conference. The list included Spotify, Pebble, Flipboard, Evernote, SoundCloud and Rdio.
"I think there's a difference between them being wounded and, for lack of a better word, mortally wounded," Anand Sanwal, co-founder and CEO of CB Insights, told Benzinga. "I don't think any of these companies is going to be put out of business by Apple. We've seen big incumbent companies try to build services to go after startups before. You think of Google+ going after Facebook. There was a whole bunch of fanfare when it launched: 'Is it a Facebook-killer?' It wasn't."
A banking executive (who asked not to be quoted by name) told Benzinga that startups are frequently as strong as the larger institutions. The exec said that startups are also typically backed with enough capital to compete.
"Apple has distribution," Sanwal added. "If it comes pre-installed on the phone, that's big. If it comes to the App Store, what gets featured? There's a massive opportunity there for Apple to be the service that is featured."
However, Sanwal said there is no guarantee that Apple's new services will be the end for any of these companies.
Related Link: Sony Took A Big Bite Out Of Apple This Week
'Fair Amount of Leverage'
Apple may not be able to defeat Spotify overnight, but it could still pose a problem of the streaming music service.
"The music business is one of those where the relationship with labels is really important," said Sanwal. "Apple has a great brand and probably a fair amount of leverage there, too. Can they strike deals for more music or better music or better deals for the library? I think that's another interesting thing."
Sanwal referred to Apple as a "pretty formidable competitor."
"When you think of the use case for the phone, music is pretty fundamental to how a lot of people use their phone," Sanwal added. "It seems like something Apple is gonna be pretty serious about. It's not a throwaway, 'Hey, let's give this a shot.' It's not somebody to ignore, for sure."
Disclosure: At the time of this writing, Louis Bedigian had no position in the equities mentioned in this report.
View Comments and Join the Discussion!
Posted-In: Anand Sanwal CB Insights Goldman SachsTop Stories Startups Exclusives Tech Best of Benzinga