Apple, 'Game Of Thrones' Produced A 'Super Successful Launch' For HBO Now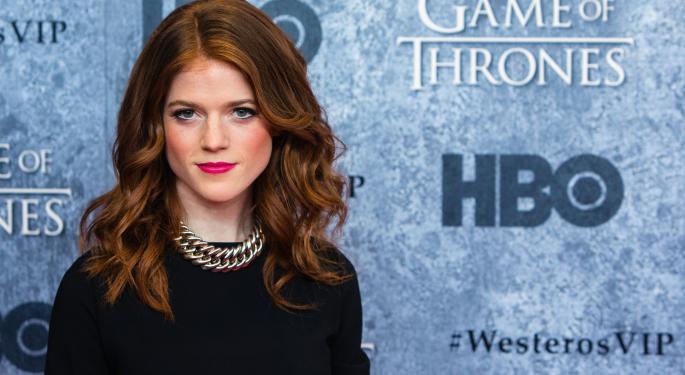 Time Warner Inc (NYSE: TWX)'s partnership and release timing seems to have paid off.
The entertainment conglomerate teamed up with Apple Inc. (NASDAQ: AAPL) to promote the launch of HBO Now, an online-only streaming video service. Time Warner also made sure that the service arrived in time for the April 12 premiere of "Game of Thrones."
"It's a super-successful launch," Dan Sahar, co-founder and VP of Product Marketing at Qwilt, told Benzinga. Qwilt sells devices to network operators. Those devices sit inside of the operator, which allows Qwilt to see what consumers watch.
"Will they be able to build upon this?" Sahar questioned. "One of the things they definitely have to do is extend it to more platforms. You look at the device distribution, a lot of its consumption happens on Xbox and PlayStation. Those are two platforms you have to be in, and then you will see them move up in the rankings."
On Sunday, April 12, HBO Now jumped to No. 7 on Qwilt's ranking of major video sites. Note that HBO Go, the online companion for traditional HBO subscriptions, landed in the top five.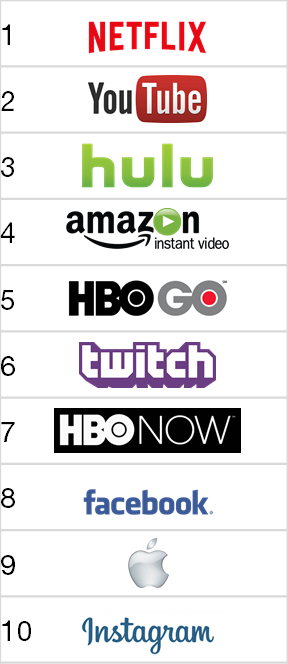 Source: Qwilt Online Video Analytics – Selected US Network Operators – Ranking based on downstream volume at peak (8 p.m. - 12 a.m. for each operator based on their timezone) on Sunday, April 12, 2015
"From a content perspective, they definitely have an edge," Sahar added. "It's just a matter of putting the marketing dollars and extending it to more platforms."
Sahar said it wouldn't be very difficult for HBO Now to spread to more platforms because it uses technology from MLB Advanced.
Related Link: Is Netflix Essential To The Future Of Pay-TV?
Sustainability
Now that HBO's standalone service is a success, investors may wonder if the company can sustain its performance.
"What we've seen for both Now and Go is that, because HBO is kind of like catch-up TV plus other movies, the other movies generate pretty consecutive traffic," said Sahar. "The spikes in traffic occur when they actually publish new episodes of their hit shows. That's typically Sunday with 'Game of Thrones.' Whenever they go live with new episodes, you see two days of people catching up with those shows, and then there's a drop in the bandwidth for the rest of the week.
"Next time there's another hit show, there's a spike in traffic."
Disclosure: At the time of this writing, Louis Bedigian had no position in the equities mentioned in this report.
View Comments and Join the Discussion!
Posted-In: Dan Sahar HBO HBO Go HBO Now QwiltTop Stories Exclusives Tech Best of Benzinga