Sony Hackers Are Taunting Employees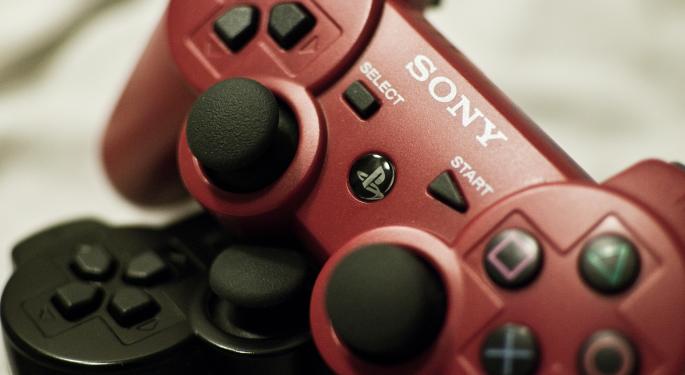 Sony Corp (NYSE: SNE) and its reported hackers, Guardians of Peace, made some interesting announcements over the weekend.
Sony sent a threatening letter to select members of the media, warning that they must stop publishing leaked information or they could be held liable for damages.
Guardians of Peace announced that more leaks were on the way, but said it would not release additional emails between employees if they ask to be excluded.
"This is a taunt," Robert Neivert, COO of Private.me (a startup that built an anonymous search engine and is working on improving privacy on the Internet), told Benzinga. "I feel they're taunting them. This is a bunch of people literally laughing, saying, 'Oh my gosh, look at what we can make them do! We can make them dance in tutus in public.'"
Neivert compared Guardians of Peace's gesture to that of a mob boss that is forcing others to kiss his feet. He said it goes back to his original theory that a bitter employee is partially (if not entirely) behind the attack.
Related Link: Sony Hacks Could Reduce Revenue, Shareholder Value
Attacking The Press
Security expert Scott Schober thinks it was a mistake for Sony to threaten the press.
"They've handled this wrong from day one," Schober, who serves as the CEO of Berkeley Varitronics Systems, told Benzinga. "I think that's going to [inspire] the media to scrutinize them even more."
Schober said the media always get the bad end of things even though the world relies on reporters to deliver timely information.
"I think [Sony has] to be more cautious with what they put out there," he added. "They tend to be very reactive in all their statements and comments and kind of pointing the finger at others. Not a good thing in my opinion."
A 'Clear Sign'
Neivert thinks that Sony's threats are a "clear sign" that the situation is very bad. He likened the company's actions to that of a military unit that is being annihilated in combat.
"They've tried all kinds of crazy things," said Neivert. "Basically, they're on the run. I don't see this as a terribly effective tactic. I see it as Sony simply saying, 'Do everything possible.'"
Schober said that things are "getting messy."
"They really gotta watch their reputation," Schober warned. "I think they're in big trouble. Your reputation is your whole business when you're in the entertainment field."
It's one thing if people discuss these things at the water cooler, but emails (which can be leaked) are far worse.
"To see it in writing and have it put out there, it's really just embarrassing for the executives at Sony," said Schober. "This is not the end of Sony [but it] is a huge blow to their reputation -- to the brand. I think some [executives] will be on the chopping block. I would not be surprised if some were asked to resign."
Disclosure: At the time of this writing, Louis Bedigian had no position in the equities mentioned in this report.
Image credit: Joey, Flickr
Posted-In: Berkeley Varitronics Systems Guardians of Peace Private.me Robert Neivert Scott SchoberTop Stories Exclusives Tech Best of Benzinga
View Comments and Join the Discussion!