How Facebook's New Search Feature Is A 'Brilliant' Way To Take On Google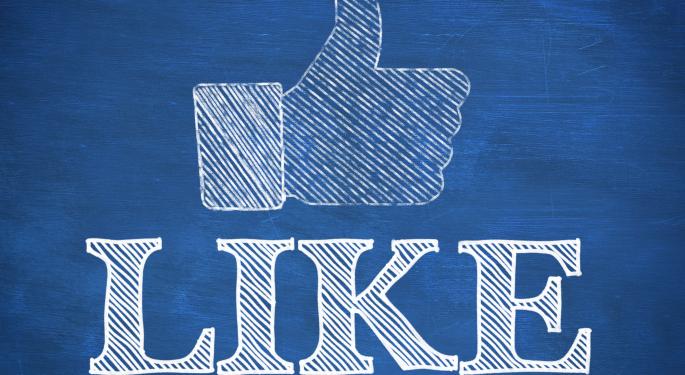 Facebook Inc (NASDAQ: FB) began updating its search function this week with a new feature that allows users to search for old posts.
Many bloggers assume that Facebook's improved search tool will hurt the competition, including Yelp Inc and Google Inc (NASDAQ: GOOG). Dan Miller, senior analyst and founder of Opus Research, referred to it as a "brilliant" addition to the social network.
"The average person's [social graph] search results are different from the [search results of the] people they work with, and also different from their friends' search results," Dan Miller, senior analyst and founder of Opus Research, told Benzinga. "I honestly think it does have the chance to move some of the traffic off of Google."
Related Link: Is Yahoo's Firefox Deal A 'Big Loss' For Google?
Average User May Not Care
Even if search can make an impact, one analyst has doubts about its long-term potential.
"[Facebook has] to keep thinking of new, innovative ideas and ways to keep customers interested," tech industry expert and analyst Jeff Kagan told Benzinga. "They can't just keep doing the same thing. They have to improve the results that customers get, and this is one way to do that. Will it really matter in the long run? Probably not."
Kagan said that the search additions are "not that big of a deal for the average user."
"The average user is not interested in older comments," he added. "They don't go to Facebook to find recommendations for restaurants and things. They go to Facebook to share information with their friends. Mostly people either put information on there so they either become famous -- so they can feel like they became important to the world -- or they like to keep up with their friends."
Despite his outlook, Kagan did say that Facebook could still acquire a "slice" of the search market.
"Will it be helpful? Yes," Kagan concluded. "Will it really matter to Facebook? No."
Unlikely Competitors
If Facebook is going to take on Google, it will also have to face off against others that specialize in search.
"There's other things to take into consideration, like privacy," said Miller. "You see other search engines, [such as] DuckDuckGo. You see some interesting stuff that Firefox is doing. They're redefining what search is going to be over the next year."
Miller said that this will become a bigger issue as users begin to recognize the "subtle differences" among search tools.
"Google remains the majority [leader] of search, but as users of Facebook discover that search is there and it takes into account what their friends are looking at, there's some power there," he added. "It's good to have Facebook in the mix."
Disclosure: At the time of this writing, Louis Bedigian had no position in the equities mentioned in this report.
Posted-In: Dan Miller Facebook Google Jeff KaganTop Stories Exclusives Tech Best of Benzinga
View Comments and Join the Discussion!