Sony Hacks Could Reduce Revenue, Shareholder Value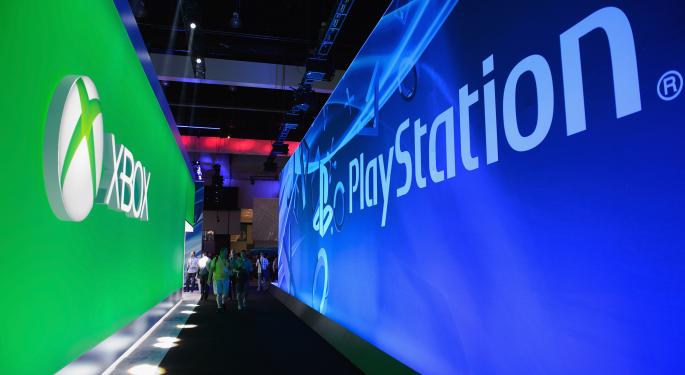 Sony Corp (ADR) (NYSE: SNE) is down more than 4 percent Monday after the company endured another attack from hackers.
The previous attack focused on the corporate side of Sony Pictures, but the latest assault dealt with Sony's PlayStation Store, which temporarily went offline late Sunday.
Robert Neivert, COO of Private.me (a startup that built an anonymous search engine and is working on improving privacy on the Internet), thinks that once hacker groups saw that Sony was vulnerable, they wanted to jump on the let's-hack-Sony bandwagon.
"It's hard to know for certain, but this [could be] like the wounded deer in the meadow," Neivert told Benzinga. "All of a sudden, all the lions attack. Sony has now become a target."
Neivert said that while this is an unfortunate event, it shows how much damage hackers can cause.
"It's not just stealing credit cards, which is quite damaging," Neivert explained. "But they can steal all kinds of information and heavily damage the corporate revenues, profitability and things like that. This is probably one of the most damaging [hackings] in recent memory in terms of cost. [Sony Pictures] was down for almost two weeks!"
Related Link: The Sony Hack Could Actually Help 1 Industry
The Next Level
Mark Skilton, professor of practice at Warwick Business School, told Benzinga that he was not surprised by the newest attack.
"This is not just a cyber attack," Skilton told Benzinga. "This is almost like, I don't want to use the words 'cyber warfare,' but it's a cyber attack at the next level."
Skilton is particularly troubled by the aggressive nature of these attacks.
"This is just another example of why companies have got to get much stronger backup and recovery defenses," he said.
As for the original attack on Sony Pictures, Skilton doesn't believe it was politically motivated.
"It looks like something where they're trying to attack corporate culture within the company," Skilton added. "It's a different sort of attack -- it's trying to damage the company's operations."
Andy Brown, director of the malware lab at Lavasoft, also has doubts about political motivation.
"It was pretty intense," Brown said of the attack. "It almost seems comical that North Korea appeared to be behind it on the basis of retaliation for some movie that they've taken offense to. But it goes to show the [potential] of a concentrated attack."
Substantial Changes
Neivert expects to see substantial security changes at Sony, but said it could take months (even years) for the company to reconfigure its security.
"In the meantime, they're vulnerable to hackers," said Neivert, who advised against Sony's decision to have a folder called "Password."
"Most people have assumed that hackers have been quietly blackmailing [large corporations]," Neivert added. "But this is the first time where it's been publicly damaged -- [the hackers] basically went to damaging the company instead of profitability."
Disclosure: At the time of this writing, Louis Bedigian had no position in the equities mentioned in this report.
Posted-In: Andy Brown Lavasoft Mark Skilton Private.me Robert NeivertTop Stories Exclusives Tech Best of Benzinga
View Comments and Join the Discussion!