Will Comcast, Yahoo And The Streaming Video Alliance Reshape The Future Of Entertainment?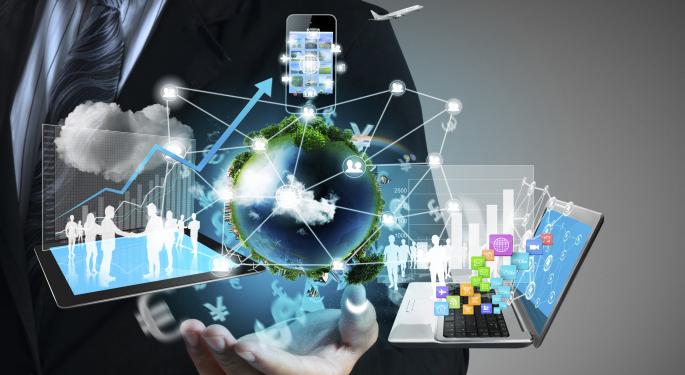 Comcast Corporation (NASDAQ: CMCSA) and Yahoo! Inc. (NASDAQ: YHOO) are among the companies that joined the new Streaming Video Alliance last month. The Alliance was created with the goal of producing an open architecture, new standards and best practices that could ultimately improve the streaming video industry.
"I think it's a great [way] for the industry to really lay the foundation for the future," Dan Sahar, co-founder and VP of product marketing at Qwilt, told Benzinga.
"I think the big content providers and the operators are realizing that this is where the future of video lies," Sahar continued, "They're now finally at this stage to where they're ready to invest in this and really kind of get on board this train and make sure that if this is what their consumers want to watch, they'd better have the infrastructure in place to support that."
Qwilt is also an Alliance member. The company (which sells devices to network operators) was started by veterans of Cisco Systems, Inc. (NASDAQ: CSCO) and Juniper Networks, Inc. (NYSE: JNPR). Cisco has also joined the Alliance. Other members include: Alcatel Lucent SA, Charter Communications, EPIX, Fox Networks Group, Korea Telecom, Level 3 Communications, Liberty Global, Limelight Networks, Inc., Major League Baseball Advanced Media, Telecom Italia SpA (ADR), Telstra, and Ustream.
Related Link: Amazon Prime Surpasses Hulu, Apple In Video Bandwidth
'Fragmented' Market
Dan Rayburn, founding member of the Streaming Video Alliance and principal analyst at Streaming Media, said that one of the industry's biggest problems is that there are no standards.
"If you think about it as a consumer, think about how fragmented the market is," Rayburn told Benzinga. "You go and get a device, you don't know what's available [or] what's business model. Is it pay to download? Pay to own? Subscription? Rental? Which platform does it work on? There's just so much fragmentation in the market."
Rayburn said that the Alliance does not believe it can solve all of these issues. Apple Inc. and Google Inc are just two of the companies that have their own standards and don't want to work together. This makes it difficult to end the fragmentation.
Related Link: 4 Reasons Netflix Will Kill Cable
"That doesn't mean that best practices can't be put forth for content owners and ISPs and vendors in terms of how to grow the market faster, how to provide a better quality experience," said Rayburn. "For instance, did you know there's no definition for what HD video is on the Web?"
"One content provider could deliver a two-meg video at 720p, while another streams a 10-meg clip at 720p. Which one," Rayburn asked, "is truly HD?"
"A lot of people think, 'Oh, you've got to solve all these complex things,'" Rayburn added. "That's not necessarily what the association was started to do."
Rather, the Streaming Video Alliance hopes to bring awareness to these issues. It also hopes that industry players will come together and decide (or at least suggest) a series of best practices.
"We're not a standards body, but we will put forth proposals to standards bodies with what we think (as an organization) is best," said Rayburn.
What about Hulu and other services that aren't currently a part of the Alliance?
"We have had discussions and meetings with, as you can imagine, every major content owner and distributor out there," Rayburn concluded.
Disclosure: At the time of this writing, Louis Bedigian had no position in the equities mentioned in this report.
View Comments and Join the Discussion!
Posted-In: Comcast dan rayburn Dan Sahar Qwilt Streaming MediaTop Stories Exclusives Tech Best of Benzinga