Insight On Early Retirement: The Taboo Nature Of Retiring Young(er)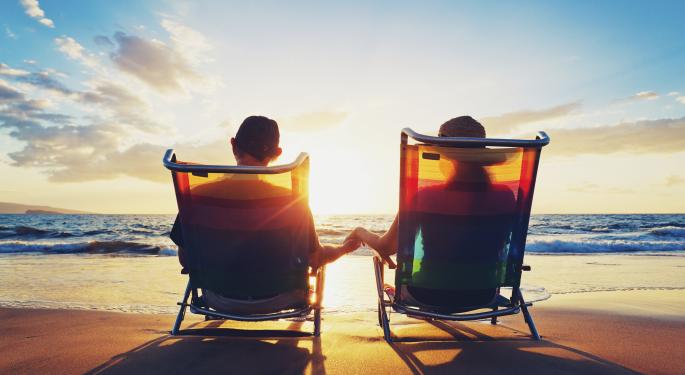 When considering early retirement, it is beneficial to understand how subjective the term has become. Ruth Davis Konigsberg reports in Time that the median age for retirement has not stayed constant over the last two generations.
She writes, "Over the last century, the retirement age has gone through enormous fluctuations, mostly dictated by public and corporate policy, not personal preference. In the period of 1950 to 1955, the median age of retirement was 66.9 for men and 67.7 for women, according to the U.S. Bureau of Labor Statistics... by 1990-1995 the median retirement age had dropped to about 62 for both men and women."
The retirement picture has changed.
These changes have occurred for a variety of reasons: compensation plans that changed drastically in the '90s, boosting early retirement; the economic situation around the 2008 recession, encouraging later retirement; and the decreased consistency of mandatory-retirement age jobs, causing unpredictable retirement.
Therefore, the foreseeable retirement age in today's world has a fickle future.
As with most things financial, looking at long-term trends provides a clearer image of what is happening. Despite the "enormous fluctuations" mentioned by Konigsberg, the retirement age has demonstrated a six- to 10-year flux, hovering comfortably around an individual's mid-sixties.
While the specific retirement age has changed, the stage of life at which retirement typically occurs has remained constant.
An article in The Washington Post touts that "As of September [2014], 60% of workers age 65 or older had full-time jobs, up from about 55% in 2007." What the article fails to report is the average age of retirement for contemporary workers. While this statistic may startle, realize that if the median retirement age is 67, as it was in the '50s, this statistic could still be accurate.
Related Link: Should You Still Save Once You Start Receiving Social Security And Pension Money?
It is because of these issues, among others, that considering early retirement gives such pause.
Not only does the understanding of early retirement change over the course of a generation, but the commonly cited reasons for earlier or later retirement are also in vogue.
Take the claim that early retirement increases one's risk for depression.
The Institute for Economic Affairs published a document in 2013 that reported retirees are 40 percent more likely to suffer from depression, and "new research presented in this paper indicates that being retired decreases physical, mental and self-assessed health. The adverse effects increase as the number of years spent in retirement increases."
The conclusion? Postpone retirement for a little longer.
On the other hand, a 2014 research article from the University of Southern California and Université de Québec à Montréal suggests that retiring actually ebbs depression.
This study highlights how while working longer and bolstering a retirement portfolio for a few more years can be monetarily beneficial, these benefits are offset by potential adverse mental health.
One of the points emphasized in the research was that financial well-being and "subjective well-being" (mental health, emotional health, etc.) do not necessarily parallel each other. In other words, one can be financially more secure if they work another five to ten years, but their "subjective well-being" may be less satisfactory.
When the decision to retire early is only a consideration of a handful of years (not decades), the particulars matter more than the number of birthdays celebrated.
The deciding factors for early retirement should influence every decision, not the current fad for the "right" age to retire.
There is no magical number.
Posted-In: early retirement how to retire young retiring young retiring youngerTop Stories Personal Finance Best of Benzinga
View Comments and Join the Discussion!