The Walt Disney Company Won't Have To Pay Author $250 Million If It Never Read The Book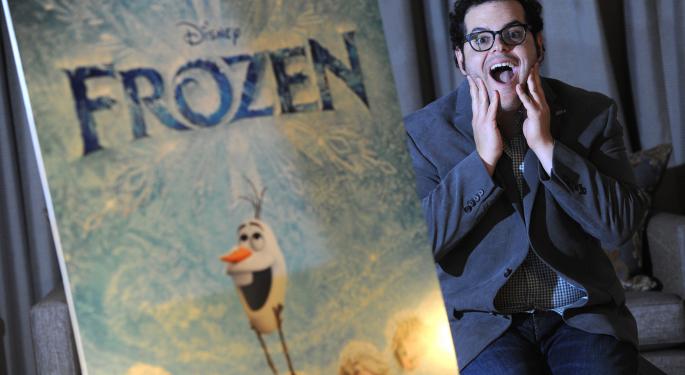 Isabella Tanikumi might have a difficult time proving her case against The Walt Disney Company (NYSE: DIS).
Tanikumi (whose birth name is Amy Gonzalez) sued Disney for $250 million. She claims that "Frozen," the studio's biggest animated film, takes most of its ideas from her book, "Yearnings of the Heart."
"On its face it seems to be a stretch of copyright law," Darren Heitner, a sports and entertainment attorney and founder of Heitner Legal, told Benzinga.
Heitner said that in order for the claim to be true, the plaintiff must show that:
1) There was actual copying.
2) The copied work is substantially similar to the original work that is being alleged in the suit.
"It has to be more than the minimalist copying," said Heitner. "The word 'substantially' is very important. If the plaintiff can't demonstrate that a substantial amount of the elements of her autobiography were actually copied by Disney in creating 'Frozen,' this is a loser."
Related Link: ABC's Hulu Strategy Could Cost Disney Millions Of Viewers
Burden Of Proof
Rob Enderle, principal analyst at Enderle Group, said that the burden of proof is on Tanikumi.
"She'll have to show a connection between her book and the creation of the script," Enderle told Benzinga. "Similarity doesn't get you where you need to go. You actually have to show that the material that you have copyrighted was material that was used to found the movie. And if you can do that, then you're good."
That said, Enderle wondered if anyone has actually read "Yearnings of the Heart."
Seriously, Yearnings of the Heart is not like Frozen. That lady is going to lose that lawsuit!

— Alexis (@MissClairemont) September 25, 2014
According to the Amazon.com listing for the book, it was published by FriesenPress on February 7, 2013 -- roughly 11 months before "Frozen" was released in theaters.
"Frozen" was in production well before the book was released, however. On March 5, 2012, The Hollywood Reporter reported that Kristen Bell had joined the cast.
As for "Yearnings of the Heart," most of the user reviews were published this week and focus specifically on the lawsuit. The book's Amazon Best Sellers Rank is (as of this writing) #159,805.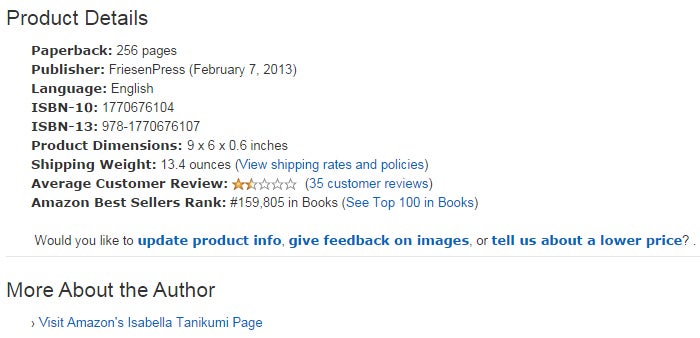 If no one has read the book, Enderle said that's "going to be a problem" for the author.
"If you've got a book that no one's ever read or seen, then you've got a pretty big burden to show that the person that wrote that script had, at one point, seen your book," he added.
Enderle also said the author can't simply claim that she mailed the book to Disney -- she has to prove it was read.
"Disney receives scripts and books from people in massive numbers and may have never looked at more than the title," Enderle explained. "And the people that [review books and scripts] are different from the people that write [in order] to protect them from this sort of thing."
Related Link: Disney Vs. Amazon: Who Will Win?
Major Consequences
If Disney copied Tanikumi's work and the lawsuit proceeds, Heitner said it could cost Disney a "significant" amount of money.
"There is the potential for mega settlements or even judgments in this area of law," said Heitner. "There is also a statute that potentially allows a copyright holder to receive attorney's fees as well."
Disclosure: At the time of this writing, Louis Bedigian had no position in the equities mentioned in this report.
Posted-In: comments Darren Heitner disney Frozen Isabella Tanikumi Rob EnderleTop Stories Tech Best of Benzinga
View Comments and Join the Discussion!