iWatch Rumor Roundup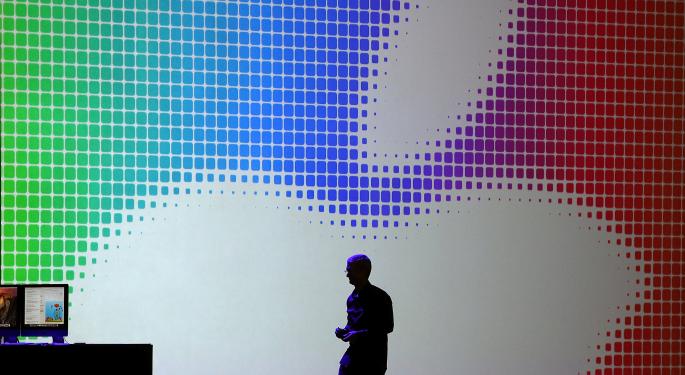 Apple Inc.'s (NASDAQ: AAPL) long-awaited iWatch could be unveiled on September 9, 2014 during the company's highly anticipated event.
No product unveilings have been confirmed, though many assume that the iPhone 6 will be introduced.
In the meantime, Benzinga has rounded up the most exciting iWatch rumors in anticipation of Apple's first wearable device.
Related Link: 6 Rumors About The iPhone 6
Curved Glass Display
In February 2013, The New York Times reported that Apple was experimenting with "wristwatch-like devices made of curved glass."
Numerous smartwatches have been released since that time, but very few of them have had a curved display. Could Apple be the one to finally set the standard for the curved glass format?
It'll Help You Get Fit
Most smartwatches bank on fitness, and the iWatch may be no different.
One patent indicates that Apple may sell weight sensors that can be attached to weights to measure the number of repetitions executed by an iWatch user.
2.5-Inch Screen
The iWatch will reportedly feature a 2.5-inch display, which is nearly an inch bigger than the sixth-generation iPod Nano. That Nano featured a square design that allowed consumers to wear it around their wrists like a watch.
Related Link: JP Morgan Comments On Apple iWatch, Payment Deal With Credit Card Companies
Big Stars Are Testing The Device
What do Kobe Bryant, Dustin Brown and an unnamed Red Sox player have in common? They are all reportedly testing Apple's iWatch.
Bryant was spotted on Apple's campus last spring. He was thought to have met with Jony Ive to discuss an upcoming product.
If so, it would not be the first time that Bryant was invited to test out new technology. Nike Inc (NYSE: NKE) flew him to China to check out its new LCD basketball court earlier this year.
$300+ Price Tag
This is more of a prediction than a rumor, but Morgan Stanley believes that the iWatch will retail for $300. That price is in line with other premium smartwatches, though it might seem high to those who already own or plan to buy a $649 iPhone and a $499 iPad Air.
Morgan Stanley also believes that Apple could sell 30 million units in one year, amounting to $9 billion in additional revenue.
According to Re/code, consumers should expect a wide variety of iWatch prices -- including one at $400.
Smart Home Control
Cantor Fitzgerald's Brian White fueled the iWatch rumor mill last October when he revealed his prediction for the device.
White thinks that Apple will allow users to control their smart home devices using the iWatch. That makes sense, but the iPhone and iPad should be able to do the same thing.
Why Aren't There Any Physical Leaks?
Tech blogger and Andreessen Horowitz partner Benedict Evans made an interesting point recently (via the BBC):
Lack of 'iwatch' leaks might point to a long lag between announcement & shipping: not being made yet, so no parts to leak

— Benedict Evans (@BenedictEvans) August 27, 2014
Historically, Apple refreshes are met with massive manufacturing leaks. However, there were not any such leaks before the first iPhone, iPad or MacBook Air was unveiled. This could be because of the fact that leaks were much less common before, but it may also indicate that Apple is much better at keeping secrets when a product is entirely new.
Disclosure: At the time of this writing, Louis Bedigian had no position in the equities mentioned in this report.
View Comments and Join the Discussion!
Posted-In: Apple Brian White Cantor Fitzgerald Dustin Brown iPad iPhoneTop Stories Tech Best of Benzinga