Wal-Mart's New Incentive Is The Wrong Play, Gadfly's Banjo Argues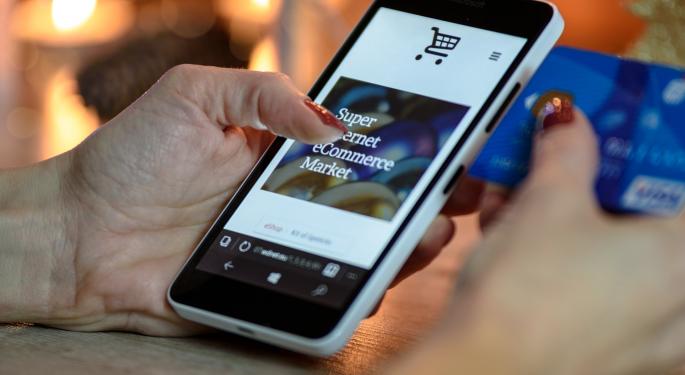 Wal-Mart Stores Inc (NYSE: WMT) announced on Wednesday a new strategy it believes will win over customers from rival Amazon.com, Inc. (NASDAQ: AMZN): pay consumers to visit stores. Sort of.
According to a CNBC report, Wal-Mart will give customers a discount for ordering an item online and having it shipped to a store. By the summer months, more than 1 million items will be available at a discounted price under the assumption the consumer would shop around for other items once they are already in a store.
While this sounds like an attractive proposition for consumers, Gadfly's Shelly Banjo isn't convinced. She believes that Wal-Mart's plan doesn't align with how consumers think these days. Specifically, Amazon has "trained shoppers to be so lazy," and it is just unclear if consumers want to head out their front door and visit Wal-Mart to save a buck or two.
Granted, Amazon is more often than not a price leader; the fact remains the platform is desirable because of the ease of ordering, shipping, and delivery options.
Wal-Mart Is Out Of Touch
Banjo continued that Wal-Mart's plan is, in essence, a textbook business plan that was likely communicated to a bunch of "yes-men" in a Power Point presentation.
Granted, many of Wal-Mart's shoppers, especially low-income ones, will love the idea of saving money. However, if Wal-Mart wants to take a bite of Amazon's pie, it needs to better target wealthier shoppers.
While there is little downside to Wal-Mart's new discount program, there is some upside by getting a better understanding of what consumers want. Nevertheless, Wal-Mart's new plan doesn't necessarily make life easier for shoppers if they have to run out to a store.
Wal-Mart needs to "worry more about making things easier for people," and if it doesn't, then any advantage it is building online "will have a short shelf life."
Related Links:
If Two-Day Shipping Is 'Table Stakes' For Wal-Mart, It Should Go 'All In'
A Strong And Confident Consumer Doesn't Mean Big Bucks Will Be Spent
View Comments and Join the Discussion!
Posted-In: Amazon Bloomberg e-commerce Gadfly Online CommerceTech Media General Best of Benzinga