The Business Of Gaming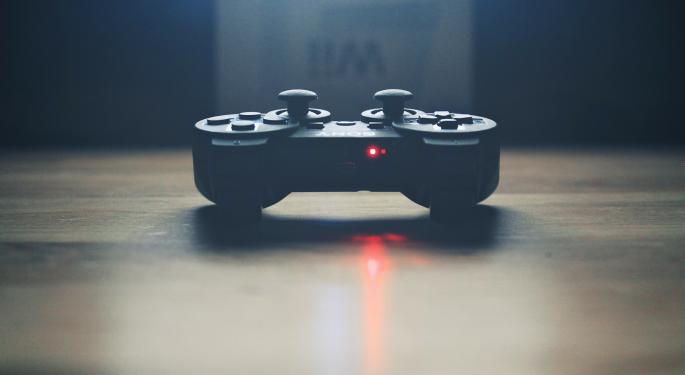 If you're a gamer, then the last two decades have been the greatest time to be alive. With technology changing at such a rapid rate, gaming is affecting popular culture at a much higher level than ever before, in the process making it a way more lucrative industry for everyone involved. Here's a breakdown of the industry.
Online Gambling
For people who would like to visit Las Vegas but aren't able to, online casinos provide a great opportunity to replicate the gaming experience and make money in the process. Online gaming has become so popular in recent years that it's begun to eat into the actual casinos' market share. For people who simply want the games and don't care as much about the environment, they offer a more convenient option. Why get in your car and go somewhere when you can play slots and table games from your couch?
First-person Shooters
Thanks to the massive success of games like Call of Duty and Halo, first-person shooter games are one of the most popular types of video games. Traditionally, these games had a single player "mission"-type mode, and a multiplayer mode to play with friends in person. However advancements in technology have enabled players to connect with each other remotely and play together. This has only increased their popularity.
Real-time Strategy Games
Like the latest first-person shooter games, RTS allows gamers to play against each other anywhere in the world with an internet connection. These games generally involve virtual rooms where people can initiate gameplay, and interactive maps they can explore together as a team or individually. Popular examples include League of Legends, Dota, and Heroes of the Storm, where players have to work with each other to advance through the game.
Large-scale Multiplayer Online Games
Thanks to high-speed Internet, it has become possible for hundreds of thousands to play a game simultaneously. These involve seriously complex software architectures that allow them handle things at such a massive scale. This has its own subgenres but the most popular ones are the role playing games. Here players can choose a character within a story use that to make their way around. It can also involve everyone teaming up to play the same game simultaneously, such as when thousands of users teamed up on the platform Twitch to play the same game of Pokemon at the same time. The result was the game's character getting subjected to thousands of different commands at the same time, but it was highly entertaining to watch many individuals try to beat the game as one unit.
View Comments and Join the Discussion!