Apple Inc. Tax Probe Could Be Expensive For Everyone Involved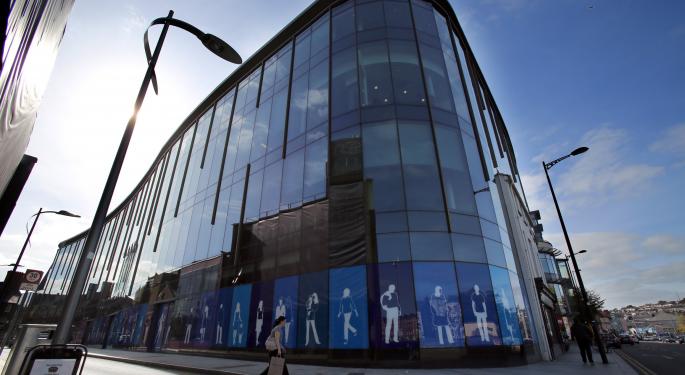 Apple Inc.'s (NASDAQ: AAPL) recent tax probe has frightened the citizens of Cork, Ireland, where the company's European HQ currently resides.
They worry that the probe will cause Apple to leave the city and eliminate thousands of jobs.
Amazon.com, Inc. and Starbucks Corporation are also being investigated -- and more probes could follow.
"Certainly it's exposure for them, but they have substantial reserves in Europe that they haven't been able to figure out what to do with anyway," Rob Enderle, principal analyst at Enderle Group, told Benzinga. "They've got more than enough reserves to cover the penalty."
Apple may be able to afford a penalty, but that doesn't mean the company will walk away unscathed.
"Of course, the hit would be in the market because the loss of reserves would [be perceived] as a weakening of the company," said Enderle. "If this ruling goes against them, it would certainly be a black eye and it would certainly have a market impact."
Related Link: Is PayPal Stronger Against Apple Inc. Without eBay Inc?
Bulletproof Vest
Tech industry expert and analyst Jeff Kagan, meanwhile, told Benzinga Apple has been wearing a "bulletproof vest" that previously protected the company from these kinds of tax probes.
"The question is, is that bulletproof vest starting to wear thin?" Kagan asked.
"They've been doing things that other companies would have been nailed for, but they continue to get away with it and have continued to do it for years. Is there anything wrong with it? No -- this is what countries do to attract big companies because they employ workers, pay taxes and build the economy. [And] it's not just countries -- it's states that try to win big contracts."
Kagan doesn't think there's "anything illegal" with what Apple is doing, but he said the outcome will depend on who is evaluating the situation.
"It's something that every company can do," he continued. "But that doesn't mean they're going to do it without some pushback. Now you're dealing with another country, with other laws different from America, and the EU jumps in on everything.
"The EU looks at this and says, 'This is wrong.' It's not something that is typically allowed by other companies."
Kagan also worries that Apple will leave Ireland if the tax benefits are reduced.
"It's not like there's no cost," he said.
"If the EU screws this up, [Apple could end] up in another country. That's part of the problem with taxes in the whole world and the whole structure we're dealing with today. It's a dance. Choosing the right partner is important, but that changes over time. What works today may not work five years from now, and they may have to change."
Disclosure: At the time of this writing, Louis Bedigian had no position in the equities mentioned in this report.
Posted-In: Amazon Apple European Union Jeff Kagan Rob Enderle StarbucksTech Best of Benzinga
View Comments and Join the Discussion!