5 Suppliers Apple Inc. May Have Ousted From The iPhone 6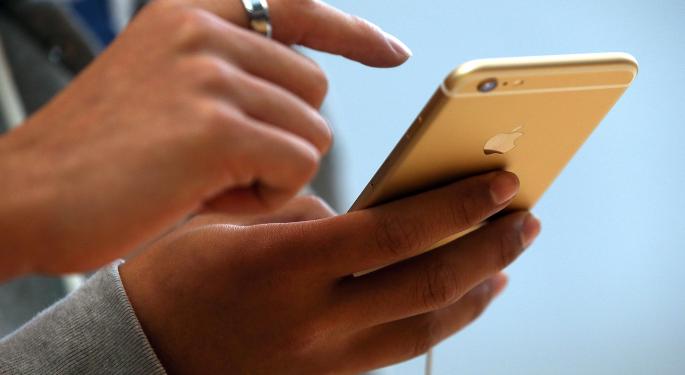 Apple Inc.'s (NASDAQ: AAPL) latest iPhone has finally arrived, but the first full teardown could be at least a few days away.
Now that investors have read about the suppliers that are most likely to be found inside of the iPhone 6, it's time to take a look at those who may not be so lucky.
1. GT Advanced Technologies
To be clear, Apple never said that its agreement with GT Advanced Technologies (NASDAQ: GTAT) had anything to do with the iPhone 6.
Investors now know Apple wanted the sapphire to build watches. GT Advanced could still make it into the iPhone 6 in some other capacity, but its sapphire is definitely not in the display.
Related Link: iPhone 6 Pre-Order Record Points To 'Several Years' Of Ongoing Growth
2. Peregrine Semiconductor
Peregrine Semiconductor (NASDAQ: PSMI) appears to be the only company that has come clean about its iPhone status.
While its technology could be found in older models, Peregrine will not be supplying any components for the iPhone 6. The company hopes to come back to Apple for the iPhone 6S (or whatever the next model may be), but supply contracts are not finalized for that device.
3. STMicroelectronics
STMicroelectronics (NYSE: STM) has benefited from Apple's use of accelerometers and gyroscope sensors, but the gravy train could soon be over. According to Barron's, Apple might have chosen InvenSense's technology over similar components from STMicroelectronics.
4. InvenSense
While the Barron's report states that InvenSense (NYSE: INVN) could win big with the iPhone 6, a Forbes analysis suggests that Apple may not have replaced STMicroelectronics with InvenSense.
5. LG Display
LG Display (NYSE: LPL) no longer has an exclusive contract to supply Apple with in-cell displays. While that doesn't mean LG has been completely barred from the iPhone 6, it is not yet known how many (if any) displays will be contributed.
Disclosure: At the time of this writing, Louis Bedigian had no position in the equities mentioned in this report.
View Comments and Join the Discussion!
Posted-In: GT Advanced Technologies InvenSense LG Display Peregrine Semiconductor STMicroelectronicsTech Best of Benzinga