Apple's Game Console Could Feature 'Kinect On Steroids'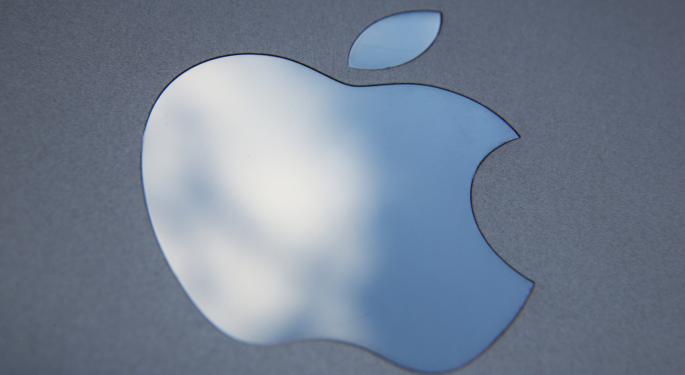 Apple Inc. (NASDAQ: AAPL) has been loosely associated with video games ever since the company unveiled Pippin, its first TV entertainment device.
It was, in many ways, a precursor to Apple TV that focused heavily on its Internet connectivity features. Pippin could also play games.
Several years later, Electronic Gaming Monthly created a convincing April Fools gag that showed off a fake device: the iGame. If real, the iGame (revealed in April 2006) could have been the successor to the iPod. Apple had another plan though, one involving a phone that would ultimately change the world.
That doesn't mean that Apple won't release another gaming device in the future, but is this really an industry that the company should tackle?
"An obvious area that Apple could probably come in and disrupt massively -- and I mean massively -- is probably gaming," Sean Udall, CIO of Quantum Trading Strategies, told Benzinga.
Related Link: Top 6 iPhone 6 Leaks And Concept Art
Udall, who also authors The TechStrat Report, speculated that Apple would develop a newer, simpler game controller or skip the controller entirely.
"Think of a Kinect on steroids," he said. "You could have a completely touch-less gaming environment. That would be very interesting."
Better Opportunities
Not everyone shares Udall's views regarding Apple and the game industry.
"I don't see gaming," tech industry expert Jeff Kagan told Benzinga. "I see the devices. But the devices are continuing to grow and they're continuing to be more important to more people in more ways."
Brett Golden, president and co-founder of The Chart Lab, thinks that Apple should focus on other things.
"I think there's much better, more exciting markets to go after than the gaming industry," Golden, whose company provides quantitative advice solutions for retail and institutional investors, told Benzinga.
Even Udall, who thinks Apple could disrupt the industry, wonders if the time for disruption is now.
"Maybe we're not going to get there without an Oculus-type vision of the world," said Udall. "Maybe you need a world where you put on some virtual reality device to really change the gaming paradigm and bring it into a new era. But I don't think you have to have it. I think there's a way to disrupt the current gaming platforms just by making the things they do work a lot better.
"Who knows -- maybe it's going to be one of the current players that gets there, or maybe it's going to be a new entrant."
Disclosure: At the time of this writing, Louis Bedigian had no position in the equities mentioned in this report.
View Comments and Join the Discussion!
Posted-In: Apple TV Brett Golden comments Electronic Gaming Monthly iGame Jeff Kagan PippinTech Best of Benzinga