Instagram Shopping Just Got A Lot Easier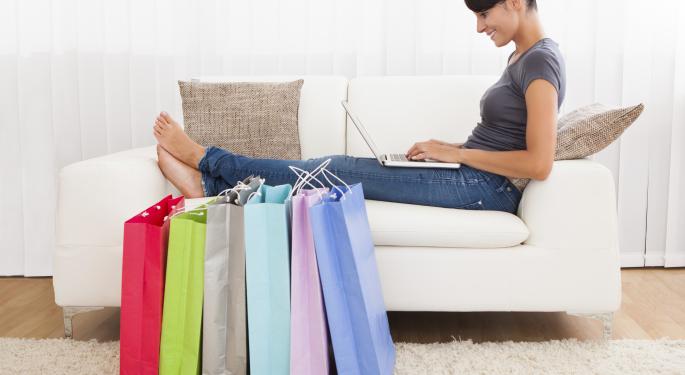 Nordstrom (NYSE: JWN) and Target (NYSE: TGT) are remaking Instragram shopping with Like2Buy, part of the retailers' growth strategies.
Instagram Shopping Made Easy
Nordstrom and Target teamed up with Curalate –- a visual marketing and analytics firm -– to form Like2Buy. With Like2Buy, Instagram users can instantly purchase items they like when they appear on their feed.
Previously Instagram shoppers had to enter email addresses and were then contacted about buying the product. That's far from effective since consumers had plenty of time to change their mind.
Here's the Like2Buy process:
1. Click on retailer's profile page.
2. Browse gallery of Instagram product photos.
3. Click on the item and reach the retailer's website.
4. Purchase product.
For shoppers on the fence, Instagram users will also have the option of saving an item to purchase at a later date via "My Likes."
Related Link: Whole Foods Market Rejects Checks
Instagram's Massive Reach
Making Instagram shopping simple should have a big payoff for retailers.
User engagement on Instagram is 58 times higher than on Facebook (NASDAQ: FB) and 120 times higher than on Twitter. Instagram sports a global traffic ranking of 30 and a U.S. traffic ranking of 17 according to Alexa.com. Over the past three months, pageviews-per-user has increased 5.49 percent to 4.90, and time-on-site has improved 5 percent to 4:35.
Bryan Galipeau, Director of Social Media & Display at Nordstrom, recently said: "We connect with more than 500,000 customers on Instagram by posting items we hope they find inspirational, beautiful, and fun. Like2Buy enhances the experience for customers who want to take the next step and learn more about the great fashion we're featuring to make a purchase or save items for another time."
Instagram's potential for Target is different: helping it expand its core market. Target's current core target market is Generation X, but this generation's population is only half the size of the younger Millennial generation. By increasing its exposure on Instagram, Target is highly likely to expand its Millendial reach.
With retailers becoming more involved on this popular social media platform, Instagram and its pictures might begin to look even prettier to Facebook, which owns the company.
Posted-In: Instagram Like2Buy Nordstrom online shopping TargetTech General Best of Benzinga
View Comments and Join the Discussion!