Alex Fisher Talks Bitcoin's Value To Technology, Finance & More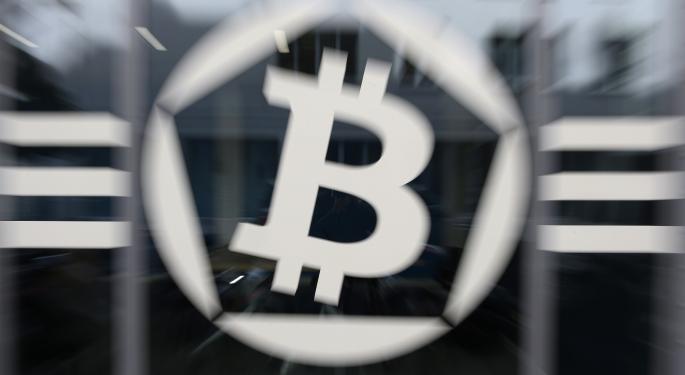 Alex Fisher is the founder of Commercial Progression, a Michigan-based Drupal web design agency. It was one of the first companies to begin accepting bitcoin payments in Michigan.
According to the company's website, Fisher bootstrapped his company in 2008 with a personal investment. He has more than 15 years of experience in technology projects, building his first website in 1994, building a wearable computer featured on NBC's "TODAY Show" and architecting the largest webcast in the world (for Oprah Winfrey) as a Solutions Architect at Move Networks.
Commercial Progression serves clients locally and nationally with strategic development solutions. The company specializes in web design with Drupal, an open source web content management system. Open source technologies like Drupal help organizations establish and grow online communities, manage content and create powerful ecommerce platforms.
Related Link: Is Bitcoin Your Chance To Profit Like A VC?
How did you first learn about bitcoin?
I don't remember exactly where, but it was likely on Reddit or Slashdot.
How long after finding out about bitcoin did you buy your first bitcoins?
When I first started investigating bitcoin, they were around $20/bitcoin and I downloaded bitcoin-qt thinking it would start mining bitcoins for me. After I downloaded it (and the blockchain) I found out it was just a wallet, which did me no good since I didn't have any bitcoins!
That was enough of a roadblock that I decided to focus on other things until I started hearing about Coinbase, Mt. Gox and bitcoin exploding past $500/coin. I bought my first bitcoins in the first quarter of 2014, which was about a year after I first installed the bitcoin software.
When did you decide to accept bitcoin at Commercial Progression?
A couple weeks before buying my first bitcoin, I began spending nights and weekends trying to understand how bitcoin as a technology works. I read different articles online and Satoshi's paper multiple times until I was convinced it was worth risking some of my own money.
Shortly after that, I saw how easy it was to add a Coinbase account and button to accept payments and we created a payment page on our website.
Why offer bitcoin as a payment option for clients?
Bitcoin has triggered the start of a paradigm shift in how people and companies make near-instantaneous electronic payments for goods and services over the Internet and in person. By utilizing a peer-to-peer infrastructure and open source software, the bitcoin protocol not only lowers the cost of transaction fees, but aligns with our organizational philosophy of using and contributing to non-proprietary software, business models, etc.
Was it a hard decision?
Not at all! It cost us 1/4 man hour.
Why haven't you been paid in bitcoin yet?
Much of our Drupal web design and support business is business to business. Because many companies don't own or use bitcoin. nor do many of them understand it, we haven't found our first bitcoin paying client.
Will bitcoin accelerate your business?
Not at first, but I feel that businesses which try to continually stay in front of trends will do the best. Bitcoin is a convergence of technology, economics and commerce which understood and leveraged correctly will ultimately prove beneficial for our business.
Do you want to pay your employees in bitcoin?
If there was a simple way to integrate bitcoin payments to employees with our existing payroll company, I'd offer it to employees today.
I believe the future of bitcoin will grow even brighter and thrive as people and companies no longer need to convert between bitcoin and their local fiat currency. Paying people in bitcoin which they can spend at companies who do not convert bitcoin (because they can pay their own people in bitcoin) will fully realize the utility and value of the bitcoin technology.
Related Link: Why Bitcoin's Growth Should Explode
Do your employees want to be paid in bitcoin? Why or why not?
It's only the minority of employees who would not want to be paid at all in bitcoin. I expect with time this will lessen, but for the time being the volatility and number of places to spend bitcoin are likely strong reasons for their aversion to it.
Why are you excited about bitcoin?
We're an open source company, with an open and transparent culture. The same way open source transformed software (and how we make a living today) is similar to how I believe open source will transform finance and economics. We're excited to see open source philosophies and methodologies applied to a broader domain!
What do you think about bitcoin in general? Is it picking up in Michigan/nationally?
Bitcoin is seen as different things by different people, and depending on who you ask you will get different answers depending on their personal context or understanding of the technology. Some of the descriptions people offer for what bitcoin is include: a protocol, a store of value, an electronic currency, a method for peer-to-peer contracts and more.
No matter what bitcoin is or is not, it's definitely becoming more popular nationally and within Michigan. Groups like the Michigan Bitcoin Consortium, Ann Arbor Bitcoin Meetup and Troy Bitcoin Meetup have already sprung up. Some of these groups are already meeting in person at local restaurants that accept bitcoin.
Posted-In: Alex Fisher Bitcoin Coinbase Commercial Progression michiganTech Interview Best of Benzinga
View Comments and Join the Discussion!