4 Implications Of New York's Draconian Bitcoin Regulations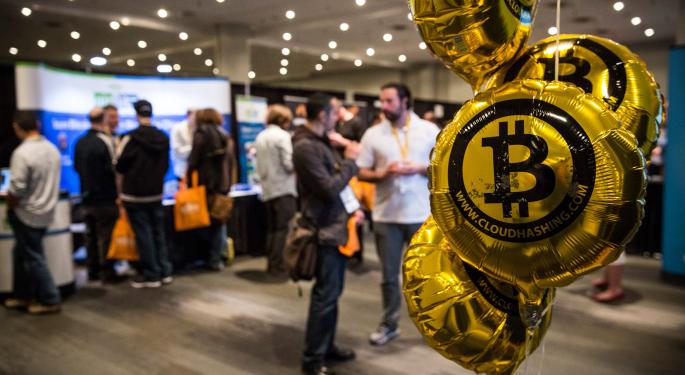 New York's Department of Financial Services proposed a BitLicense on July 17. As proposed, the license may stifle or even kill digital currency innovation in New York.
The license was proposed to protect consumers and prevent financial crimes like money laundering. The license as drafted, however, will probably do neither. Worse, it may stifle the New York bitcoin ecosystem.
Bitcoin is growing rapidly and has the potential to change almost every financial transaction.
Related Link: Where Is Bitcoin Growing Faster Than The Internet?
Onerous Requirements
The license is onerous to comply with. Bonding for all holders is mandatory, and licensees must collect personally identifying information for all transactions, including the physical address and name of the parties, regardless of the transaction size.
Proof of Existence is a website that allows someone to essentially notarize a document for a few cents worth of bitcoin using a special bitcoin transaction.
Proof of Existence is very convenient and almost free. With the proposed BitLicense the owner would have to be bonded and licensed to provide that service. Could it continue in that case? Would Proof of Existence have been created in New York after the BitLicense was enacted?
The bonding and security requirements could turn that weekend project that cost a couple hours of time to create into a tens of thousands more licensed endeavor taking months to launch. The proposed BitLicense will prevent New York entrepreneurs from quickly and cheaply testing their ideas in the market.
Overly Broad
The license contains provisions that require any business using bitcoin and residing in New York or servicing any New York customer to be licensed. That doesn't sound bad on its face, but it is antithetical to the way bitcoin works. Imagine if when you received a letter through the U.S. Postal Office you had to know if the person who sent that letter lived in New York -- bitcoin works the same way.
Strict AML/KYC (anti-money laundering/know your customer) regulation makes sense for companies holding hundreds of thousands or millions of dollars' worth of customers' money; however, that is a minority of companies affected by these proposed regulations.
One of the good things about bitcoin is being able to make convenient micropayments. A young computer science student from Michigan, for example, could create a service that lets users who like a post on Facebook send the poster a penny's worth of bitcoin. With bitcoin, that payment could come from anywhere in the world.
For that Michigan student to comply with New York's licensing requirements, the student would have to collect every customer's name and address. Why? To comply with New York law the student needs to be licensed to service New York residents. This means the student needs to know where everyone using the service is located, even if the student doesn't intend to be licensed.
Regulations like that don't exist because New York has no standing to regulate commercial activity in other states.
Proposed Regulation's Impact
Other clauses prevent bitcoin companies from holding bitcoins. Imagine a gold company not being able to own gold.
The proposed license exempts "Persons that are chartered under the New York Banking Law to conduct exchange services and are approved by the superintendent to engage in Virtual Currency Business Activity."
The impact of the drafted regulations could push bitcoin entrepreneurs elsewhere and prevent New York consumers from participating in perhaps the biggest financial innovation since the invention of currency.
Related Link: iPhone No Longer Barrier To Bitcoin Adoption
Banning Revolutionary Tech Pushes It Elsewhere
Banning great technologies, like the printing press, the Internet and digital currencies doesn't destroy those technologies or prevent them from benefiting the world. It simply prevents those technologies from benefiting law-abiding citizens in the regulated jurisdictions.
Does it make sense to subject a business taking $1 of bitcoin per year to rules designed to prevent money launderers and terrorists from using banking services for nefarious purposes? Banks protect millions to trillions in assets, and consumers need to feel their money is safe.
Regulation at micro-levels prevents entrepreneurs from ever trying. No one knows exactly which business models will employ thousands of people, benefit investors and delight customers. Stifling regulations without a benefit to society, however, could harm law-abiding entrepreneurs, consumers and investors who live in those jurisdictions.
Disclosure: At the time of this writing, David Smith has a long bitcoin position and owns So What's Bitcoin?
Posted-In: Bitcoin new yorkTech Best of Benzinga
View Comments and Join the Discussion!