Online Video Advertising Not As Effective As People Think?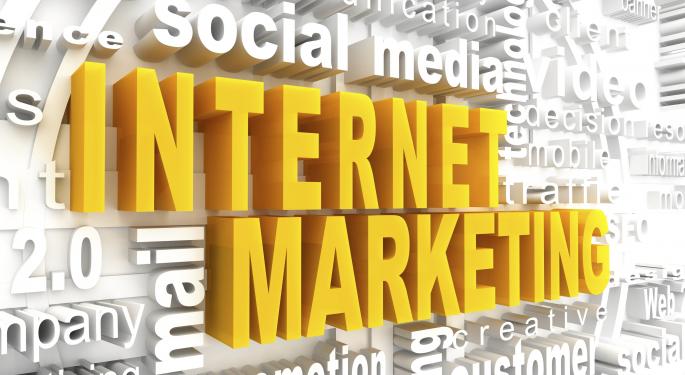 Online advertising was said to solve all of the problems that came with traditional advertising, but new data shows that things might be going back to the way they've always been. Here's why.
Carpet Bombing
For decades, advertising was done in the most inefficient way possible. Buy space in a newspaper or on TV and hope that at least some people view your ad. Send out a 100,000-piece mailer and hope for a five percent response rate.
As marketing evolved, advertisers could view data that allowed them to run ads during television programs that hit a certain demographic, but even that was much like carpet bombing. Advertisers spent a lot of money reaching people who would never buy what they were selling. Further, actually tracking how many people saw their ads was near impossible.
Related: Rumor: Apple Creating Ear Buds That Collect Medical Data
Online Advertising Saved Advertising
Then came Google (NASDAQ: GOOG) (NASDAQ: GOOGL). Now the largest search engine in the world and the most trafficked website, Google was an ad genius. Advertising on its platform not only allowed advertisers to reach vast amounts of people, they were the right people.
If The Gap wanted to advertise a new line of youthful jeans for young women, online ads could reach only girls 15-24, for example. Facebook (NASDAQ: FB) saw its stock price double when the company revealed revenue proving that it had figured out online advertising too.
Today, ad targeting is mind-blowingly sophisticated. But is it working?
The New York Times ran an article that painted the picture of an industry that is returning to the same problems of yesteryear—companies not getting what they pay for.
Online Video Ads Returning To Marketing Stone Age
In the story, the Times targets video ads, chronicling how one major company wanted ads running in prime spots on certain types of websites. Instead, the company paid for ads that ran at the bottom of not-so-prominent websites, some of which were pornographic in nature.
Even worse, the company wouldn't have known if they didn't pay an outside agency to verify that the statistics they were receiving were accurate.
Two problems have developed that take the industry back to the days of traditional print and TV advertising.
First, about 57 percent of online video ads are unviewable. They're either buried too low on the page, stuck in tiny, unnoticed video players, or ignored altogether. Second, the amount of available slots on big-named sites like NBC are too few to accommodate the amount of interested.
To compensate, a shady network of ad buyers and automatic auctions developed. That left the companies that purchased the ads unable to track effectiveness.
The latter is a good problem to have for those selling the space, but as companies figure out that one million impressions doesn't necessarily mean that one million sets of human eyes saw their ads, the industry may soon reach a point where the two sides collide.
Disclosure: At the time of this writing, Tim Parker had no position in the companies mentioned.
Posted-In: Facebook GoogleTech Best of Benzinga
View Comments and Join the Discussion!