More Concerning Statistics About Twitter's User Base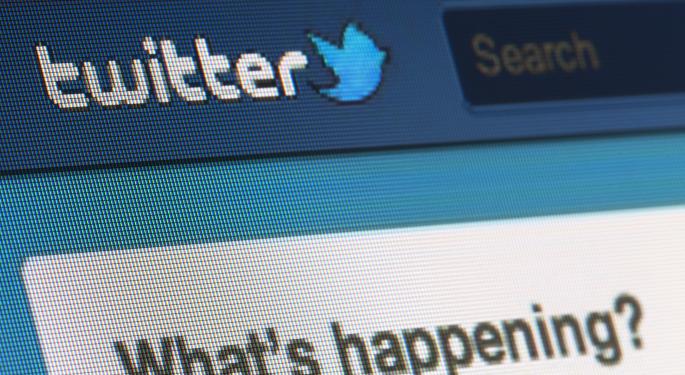 Twitter (NYSE: TWTR) has a problem on its hands. More data now confirms that Twitter's user base probably isn't as large as investors would like to believe.
Citing a report from Twitter monitoring website, Twopcharts, The Wall Street Journal reports that of the 974 million Twitter accounts, 44 percent have never sent a tweet, only 30 percent have sent 1-10 tweets, and 13 percent have written more than 100 tweets.
These data would imply that only about 126 million accounts are active over a longer period of time.
Twitter reported that it had 241 million active monthly users in the calendar fourth quarter of 2013. An active user is somebody who logs in at least once per month but doesn't have to tweet to be considered active.
Related: Four Stocks Down More Than 30 Percent Last Week
The definition of active is more important than some would think. An active user who is not tweeting, retweeting, or otherwise engaging in the platform could still be consuming content. But interacting with the platform is more valuable to Twitter and those who advertise on the platform than those who only read the activity.
To entice more advertising dollars, Twitter has expanded its service from the original 140 characters. Users can now view images directly in their Twitter feed, among other improvements.
The report highlights a growing concern among investors—user retention. About 542 million accounts have sent one tweet but only 23 percent have sent one in the past 30 days.
Facebook's More Active Users
Facebook, (NASDAQ: FB) by comparison, has 1.23 billion active users with more than one billion accessing the social media platform through a mobile device.
Critics argue that the definition of active is different between the two platforms, but as investors evaluate the two social media stocks, Facebook is the clear winner.
Year to date Facebook's stock is up seven percent and about 54 percent since its IPO. Twitter is down about 39 percent year to date and about nine percent since its IPO. After reaching a high of $73.21, the stock has fallen 44 percent to its Monday closing price of $40.87.
Social media sites as a whole have suffered this year, though. LinkedIn is down more than 20 percent year to date and Yelp is down eight percent. That 8 percent decline hides Yelp's recent volatility. It hit a high of $98.04 on March 4, has recently fallen nearly 40 percent since.
Disclosure: At the time of this writing, Tim Parker had no position in the companies mentioned.
Posted-In: Facebook LinkedIn twitter yelpTech Best of Benzinga
View Comments and Join the Discussion!