Signs A Bitcoin Tidal Wave Is Forming To Disrupt Business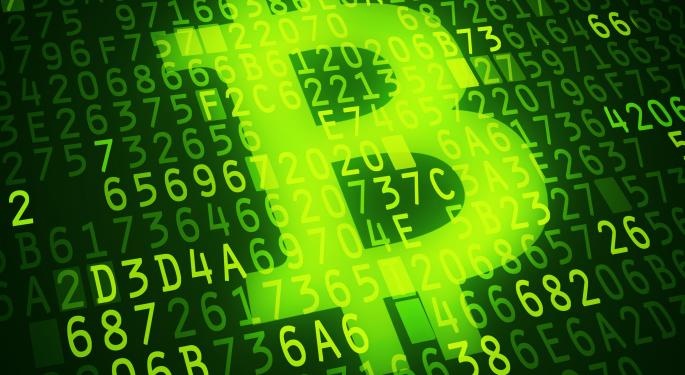 On Monday Square joined swelling ranks of companies accepting bitcoin. This follows the news that VC bitcoin investment is projected to reach $300 million this year.
Overstock, Tiger Direct, Zynga, Virgin Galactic, Stripe, the Sacramento Kings, and now Square are validating bitcoin as a competitive advantage. This may be the formation of a tidal wave poised to sweep over industries the same way customers now expect companies to have a Twitter account.
The more companies that accept bitcoin, the more valuable it is to consumers. The more valuable bitcoin is to consumers, the more valuable it is for merchants. 2014 could be the beginning of the virtuous cycle bitcoin evangelists have been hoping for.
Bitcoin Rewards
As if it isn't disruptive enough to be able to pay anyone in the world person to person any amount of money in minutes, bitcoin has more to offer. Bitcoin will shine when merchants begin using bitcoin to reward and engage users.
As an example it is easy to imagine Google implementing a YouTube tipping feature. When a web surfer views a video they like, in addition to up-voting it and sharing it the watcher could use bitcoin to send the video creator a small (nickel, quarter, $5, etc.) bitcoin tip.
See also: Paypal Should Use Bitcoin Not Compete
Bitcoin tipping would make Google's YouTube even more popular, providing another way to reward content creators. The more merchants that directly accept bitcoin the lower the friction of paying with bitcoin, enabling content creators to more easily realize a benefit for their efforts.
For bitcoin to fulfill its promise, companies need to use it for scenarios that are impossible with other payment mechanisms.
Bitcoin Contracts
Many people don't realize it, but bitcoin allows for simple contracts and not just person to person payments. Instead of getting into the complex details let's imagine a simple scenario.
Tesla cars sell for $71,000 or more and Tesla has a small number of showrooms. Tesla could offer at home test drives for qualified purchasers. Tesla can qualify purchasers by requiring the purchaser to prove ownership of sufficient bitcoins for purchase.
Contracts give bitcoin capabilities beyond just person to person payment and have the potential to disrupt business as usual. Bitrated, an arbitration service, and Proof of Existence, a notary type of service, are two working services giving a glimpse of the possibilities contracts provide.
The large amount of venture capital flowing into bitcoin this year, coupled with the slew of major U.S. companies accepting bitcoin, looks like the beginnings of a tidal wave. Companies like Square want to ride the wave. The question is: will companies like Visa get crushed?
Disclosure: At the time of this writing David Smith has a long bitcoin position.
View Comments and Join the Discussion!
Posted-In: Bitcoin Google Overstock Sacramento Kings Square Stripe TeslaTech Best of Benzinga