Is Nintendo Giving Up on Wii U?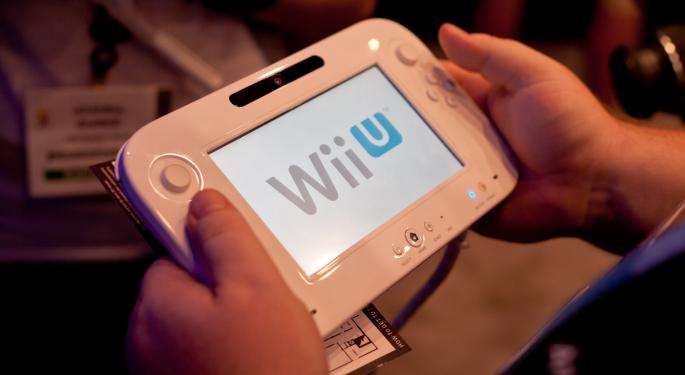 After the massive success of the original Wii, Nintendo (OTC: NTDOY) was expected to develop a popular successor. Thus far, the company has failed.
Despite the sales declines, Nintendo execs had vehemently fought against the prospect of developing software for smartphones. PC downloads were also off the table.
That may be about to change. While Nintendo has not announced that it will develop a game or two for smartphones, it is bringing Miiverse (the company's social network-inspired communication tool) to smartphones and PCs.
While this may sound like a way to encourage smartphone users to get a Wii U, it is unlikely to have any positive effects. The only kinds of people that care about Miiverse already have a Wii U or will buy one in the near future. If Nintendo is only looking to serve those customers, then it had no reason to take Miiverse to other devices.
The problem with this decision is that it dilutes the Nintendo brand and diminishes the value of the Miiverse program. Consumers who may have once thought of it as a cool Wii U edition may now see it as an application that is available everywhere.
No one buys specific devices for ubiquitous apps. They do not buy game consoles for that reason either. Nintendo needs every exclusive feature -- no matter how trivial -- to sell this machine. Without exclusivity, Nintendo is doomed.
Unfortunately, this may be a part of the company's view of the entire gaming industry. In the past, Nintendo would have never dreamed of bringing Miiverse to other platforms. Now that smartphones are popular and Wii U is not, Nintendo seems to have changed its tune.
Consumers should not expect to see Mario running around an Apple (NASDAQ: AAPL) iPhone anytime soon. Two years ago, diehard gamers would have argued that it would never happen.
If all goes well, it won't. Nintendo will learn from its mistakes, fix Wii U's problems, produce a better marketing campaign and sell a ton of consoles.
That would be ideal situation.
In the event that Nintendo fails, the company is likely to release one or two more consoles before it shovels all of its software onto smartphones. Thus, it could be a decade or more before The Legend of Zelda is available on an Android device.
One can only hope that day never comes.
Louis Bedigian is the Senior Tech Analyst and Features Writer of Benzinga. You can reach him at 248-636-1322 or louis@benzingapro.com. Follow him @LouisBedigianBZ
Posted-In: Miiverse Nintendo Wii UTech Best of Benzinga
View Comments and Join the Discussion!