Steve Jobs Was Completely Wrong About the iPad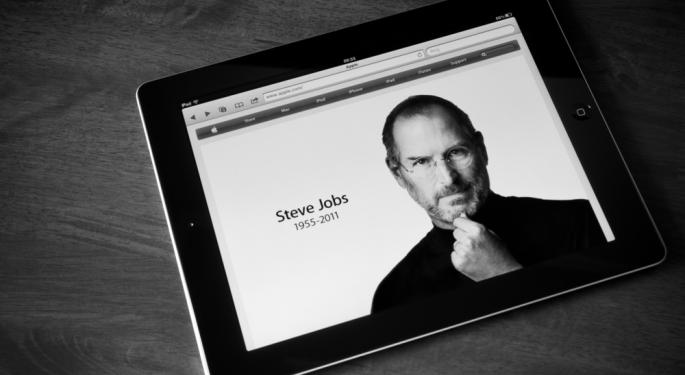 Apple (NASDAQ: AAPL) co-founder Steve Jobs did not hide his disgust for smaller tablets. Roughly a year before his passing, he told the world exactly what he thought of the seven-inch devices, which he believed would be "dead on arrival."
Time Techland has archived the entire rant. Here is one of Jobs' lesser-repeated comments regarding the seven-inch format:
"While one could increase the resolution of the display to make up some of the difference, it is meaningless unless your tablet also includes sandpaper, so that the user can sand down their fingers to around one-quarter of their present size."
Surprisingly, Apple CEO Tim Cook made no mention of sandpaper when the iPad Mini was introduced last October. The company did, however, make several comparisons to a leading Android tablet.
Clearly Jobs was exaggerating when he made the "sandpaper" remark. Nonetheless, he was wrong. He was also wrong in assuming that Apple would never release a small tablet.
From a business perspective, Jobs had every reason to deny the existence of the iPad Mini. His company had invested heavily in building a full-size tablet. If Apple had backed away from that investment to follow the seven-inch trend two years ago, the iPad project would have looked like a failure. Apple may also have hurt sales of the first-, second- and third-generation iPads, which collectively sold 100 million units.
Thus, Jobs made the right marketing decision. From a business standpoint, however, he was way off.
Jobs confidently told reporters that the reason "we wouldn't make a seven-inch tablet isn't because we don't want to hit a price point, it's because we don't think you can make a great tablet with a seven-inch screen."
"We think it's too small to express the software that people want to put on these things. And we think, as a software-driven company, we think about the software strategies first," he added. "And we know that software developers aren't going to deal real well with all these different sized products, when they have to re-do their software every time a screen size changes, and they're not going to deal well with products where they can't put enough elements on the screen to build the kind of apps they want to build."
Cook's Apple did not think about these things when it decided to lengthen the screen of the iPhone 5, which uses black bars to fill in the blank space of apps that are not optimized for the device. Cook did, however, recognize that Apple needed to offer different screen sizes for all of its products if it wanted to stay competitive -- hence the release of the iPhone 5 and the iPad Mini.
Now that the iPad Mini is expected to sell more units than the fourth-generation model, it is easy to see why Jobs was wrong about his original assessment of the iPad.
Follow me @LouisBedigianBZ
Posted-In: Apple iPad iPad Mini Steve Jobs Tim CookTech General Best of Benzinga
View Comments and Join the Discussion!