Android Phone Roundup - Which Device is Best For You?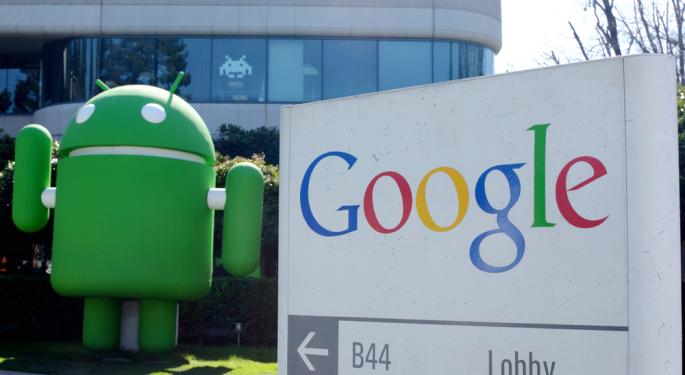 From Droids and Galaxies to DNAs and Nexuses, the Android market is quite crowded. It has become the platform for consumers who want something other than an Apple (NASDAQ: AAPL) iDevice. With so many options -- and so many price points -- it is easy to see why.
The downside to Android's growth is that it can be difficult for consumers to choose an appropriate device. That is why Benzinga has broken down the latest and most popular models -- to help you choose the right smartphone this holiday season.
Nexus 4
Google (NASDAQ: GOOG) may have drawn criticism for excluding LTE (Verizon's (NYSE: VZ) and AT&T's (NYSE: T) version of 4G) from the latest Nexus smartphone. In doing so, however, the company has produced a low-cost, no-contract handset that provides most users with everything they need. In addition to the rave reviews, the Nexus 4 has become one of the fastest-selling smartphones of the year. Consumers and critics agree: this device is worth the $300 price tag.
RAZR Maxx HD
Motorola may have failed to deliver a remarkable edge-to-edge experience with the RAZR M, but its other phone -- the RAZR Maxx HD -- might be one of the best in its class. While other devices aim to provide gimmicky features like a panoramic camera or voice recognition, the RAZR Maxx HD provides something that few other smartphones deliver: a long-lasting battery. The test results are in and they are phenomenal. This is the smartphone to own if you plan to spend your time watching Netflix (NASDAQ: NFLX) on the go.
Galaxy Note II
This is everything the first Galaxy Note was and more. It is bigger, faster, sleeker and significantly more powerful. It is a refined behemoth that could one day lessen the need for tablets. It could also inspire apparel manufacturers to adjust the size of their pockets. Most of all the Galaxy Note II is a high-quality smartphone that is both responsive and reliable.
Droid DNA
In its review of the Droid DNA, the Los Angeles Times complained that the device's flaws overshadow its gorgeous screen. CNET disagrees, arguing that HTC has produced the most awesome Droid ever made.
The LA Times' complaints are primarily directed toward the battery life, which is notoriously short. Again, CNET disagrees. Based on that publication's review, you would swear that CNET used an entirely different product.
Thus, it would be wise to thoroughly test this device yourself before signing a two-year contract with Verizon (NYSE: VZ).
Galaxy S III
No Android roundup would be complete without Samsung's flagship smartphone. There is just one problem: this device is about to be replaced by the Galaxy S IV. While it is unknown exactly when the device will be unveiled, Samsung is holding an event for an unannounced product in January. Other rumors suggest the Galaxy S IV will not arrive until February or March. Either way, the next Galaxy S is surely on its way. Why buy the old model now when the new one is around the corner?
LG Optimus G
LG is one of those companies that produces quality phones that are almost as good as their competitors. If they were any better, this company might be able to lead the industry. Unfortunately, the LG Optimus G is one of those not-quite-good-enough smartphones with dated features (it is still on Ice Cream Sandwich), old-school battery life and a little holiday weight (no one likes a heavy smartphone!).
Follow me @LouisBedigianBZ
Posted-In: Tech General Best of Benzinga
View Comments and Join the Discussion!