The 3D Trend Fails...Again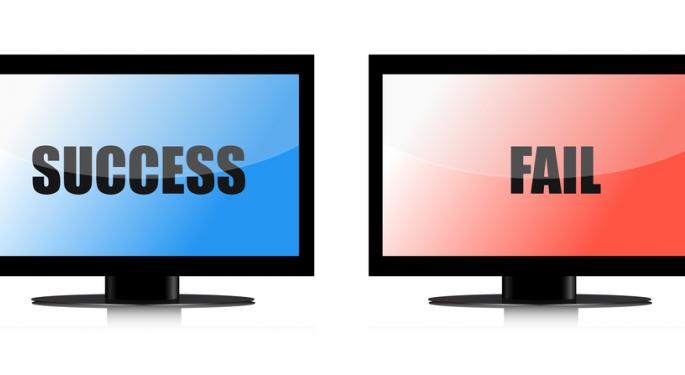 From movie theaters and 3D televisions to 3D game consoles, smartphones and other devices, consumers are always eager for new avenues of three-dimensional entertainment.
The latest trend started in a familiar place: movie theaters. After the release of Avatar, which grossed $2.7 billion worldwide, movie theaters were happy to buy into RealD's (NYSE: RLD) three-dimensional technology. Even before Avatar was released in theaters, the movie industry had high hopes for the new 3D format. Film producers were particularly intrigued by 3D projection, which could be used to charge more for ticket prices.
At first, 3D showings dominated theaters all over the country. From Disney's (NYSE: DIS) Toy Story 3 to DreamWorks Animation's (NYSE: DWA) How to Train Your Dragon, theaters heavily pushed the new format.
Hollywood was just the beginning. Television manufacturers could not resist the urge to bring 3D home. Soon Panasonic (NYSE: PC), Samsung, Sony (NYSE: SNE), Sharp and other electronics companies began to produce a line of 3D televisions.
In addition to new TVs, Sony brought 3D movie and video game capabilities to PlayStation 3. Nintendo (OTC: NTDOY) developed and promoted a brand-new handheld gaming device, the Nintendo 3DS, with the belief that 3D was the next big thing.
Panasonic (NYSE: PC) attempted to give indie filmmakers a shot at creating their own 3D production by building a $20,000 camera with two side-by-side lenses.
Even automakers got into the trend, albeit on a much smaller scale. At the 2011 North American International Auto Show, car companies used 3D screens (and disposable 3D glasses) to attract attendees.
Based on these developments alone, consumers might think that the 3D trend is alive and well. In reality, the format has yet to take off. Consumers were not persuaded to trade in their televisions, buy new cameras or new game consoles. They did not buy into 3D smartphones either.
Now when moviegoers check their nearest AMC, Cinemark (NYSE: CNK) or Regal (NYSE: RGC) theater, they will see fewer showings for the 3D versions of new films. Wreck-It Ralph, Disney's latest animated hit, is one of many films to back away from the 3D switch. While it is still playing in 3D, there are fewer show times for this option -- a clear sign of the decline in popularity for the format.
The one bright spot for 3D has been IMAX (NASDAQ: IMAX), which has amassed a loyal following of moviegoers that are willing to pay a higher price for a larger screen. Year-to-date, IMAX shares are up nearly 20 percent.
Follow me @LouisBedigianBZ
Posted-In: 3D How To Train Your Dragon imax Nintendo Panasonic Samsung SharpTech Best of Benzinga
View Comments and Join the Discussion!