Can Apple Live Without Samsung?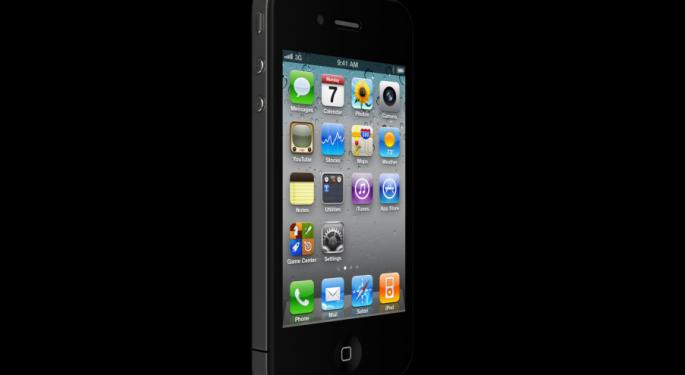 Apple (NASDAQ: AAPL) is attempting to sever ties with Samsung, one of the company's largest suppliers. Is this a wise move for the Mac maker, or should Apple continue working with its arch-nemesis?
The iPhone 5 is slated to be the first device that will abandon a few key Samsung components -- the display and memory chips -- for supplies from another producer. This transition may be directly responsible for the massive shortages that are expected to accompany the device's launch. In fact, there might be five million fewer units than anticipated.
Apple has not commented on the rumored shortage, but if it proves to be true, it could tarnish the company's quarterly results.
In the months after the iPhone 4S arrived, Apple enjoyed record quarters and record iPhone sales. Research shows that demand for the iPhone 5 might be even higher than its predecessors, presenting a monumental sales opportunity for Apple. Any shortage could prevent Apple from achieving a new sales record. This would be a critical loss for a company that is trying desperately to be the first trillion-dollar enterprise.
Investors might wonder why the company chose to switch suppliers and cause a product shortage at such a pivotal time. Part of this has to do with Apple's bottom line -- by switching to Sharp's in-cell displays, the iPod creator can produce products that are cheaper and thinner. The size and shape are two key elements of the iPhone 5, which will be significantly different from the iPhone 4S, reports claim.
Apple might also acquire new screens from LG, which recently produced a five-inch display that dwarfed the specs of the existing Retina Display.
In this regard, Apple had no choice but to leave Samsung. It may be the world's largest producer of LCD televisions, but Samsung's display technology seems to be lagging behind its competitors. Apple does not only want to have the best displays of any device manufacturer -- it needs to have them.
That said, Apple never confirmed that it used Samsung displays in the iPhone 4S, so the reports of a transition may be totally false. Apple did, however, partner with Samsung to build Retina Displays for the third-generation iPad.
With or without Samsung, iPhone 5 shortages might have been unavoidable for Apple if the company wanted to build a product that was significantly different from the last iteration. That is the price consumers and corporations must pay for innovation.
Though there may be a few hiccups along the way, Apple will survive without Samsung. The iPhone maker has more than enough quality alternatives to produce its products without the use of Samsung's supplies.
Follow me @LouisBedigianBZ
Posted-In: Apple iPhone 5 SamsungTech Best of Benzinga
View Comments and Join the Discussion!