How Apple Can Recover from the iPhone 4 Debacle (AAPL)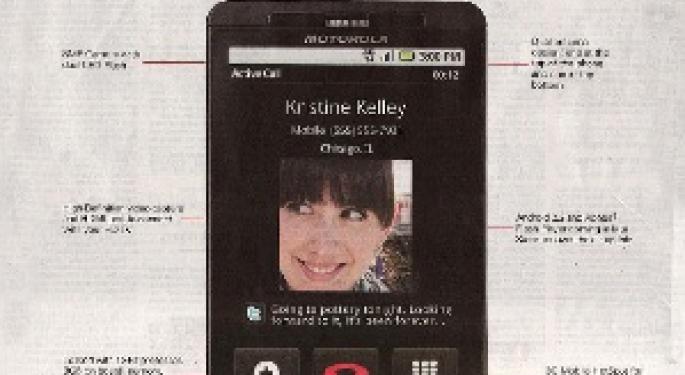 The release of the iPhone 4, from its pre-sale system overload to its rampant antenna problems, has revealed a crack in the seemingly perfect face of Apple, Inc. (NASDAQ: AAPL) products. From a company that has been riding on a combination of high quality and cool arrogance, the missteps may serve to humble their otherwise "perfect" branding. Consumers have been led to believe that Apple products are, in fact, flawless, stream-lined examples of an ideal future wherein our gadgets perform smoothly and intuitively.
Who could have predicted Steve Jobs' albeit appropriate response to the reception problems when he said, "We're not perfect. Phones aren't perfect," or, perhaps even more flippantly, "Relax. It is just a phone."
Not perfect? It's just a phone? If it is truly not worth it for a customer to be enraged by a product's inability to function properly and as advertised, if it is not worth it for a customer to expect the dream that the product promises – particularly as Apple products promise through diligent branding – why would anyone rush out to buy them? At the center of Apple's campaign is their promise of high-quality products. The iPhone 4 is a great blemish to this promise.
The problem is, of course, that Apple was not adequately prepared to deal with such a misstep, especially after having experienced such a long run of smooth public relations. People have come to adore Apple products. To many consumers, the irreverent way in which they have dealt with the dilemmas facing the iPhone 4 has felt like a slap in the face.
Competing phones have taken the opportunity for their advantage: Motorola, for instance, choose to outright mock Apple by placing a full page ad in the New York Times that features the droid with large print reading "No Jacket Required."
If Apple has any intention to recover their otherwise perfect track record, huge steps need to be taken to appease and regain the loyalty of their customers, above and beyond what is required of them. The reports, for instance, that Apple has been canceling the free case orders coming in from Puerto Rico due to international shipment policies are unacceptable. The iPhone 4 problems will certainly not break the brand, but in order to retain the reputation they've so carefully created for themselves, it is absolutely necessary to address such issues with finer care than they've been exhibiting.
View Comments and Join the Discussion!
Posted-In: iPhone 4 Steve ForbesTech