The New Money Masters In Town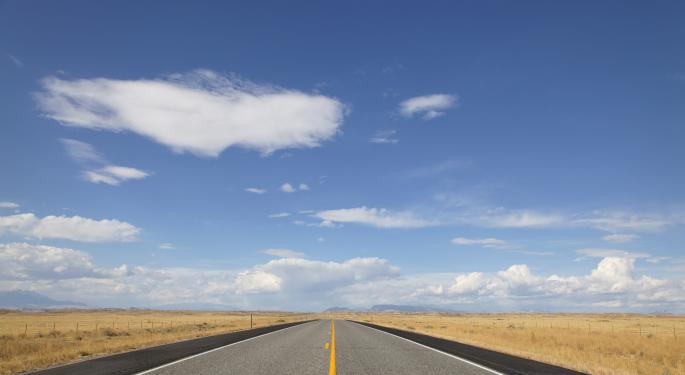 Last week, Forbes released its annual investment guide, which outlined 21 up-and-coming investors to watch.
From all walks of life and specializing in various areas, these savvy financial experts are among the best of the best and worthy of a closer look.
Below is a brief look at the who's who of Forbes' 2015 "money masters."
2015 Money Masters
1. Pierre Andurand
Who He Is: CIO of Andurand Capital
Fun Fact: Predicted last year's oil dip
"Oil is not simple to understand," Andurand claims, "It's many variables moving together."
2. Cliff Asness
Who He Is: Co-founder and principal of AQR Capital Management
Area of Expertise: Quantitative Finance and Trading
Fun Fact: Founder of Global Alpha Fund
"When everything looks expensive – and even when it doesn't – investors should eat the only free lunch in finance: diversification."
3. Raj Chetty
Who He Is: Harvard Professor
Area of Expertise: Economics
Fun Fact: Received his Ph.D. at the age of 23 from Harvard, tenure at Berkeley at 27 and full professorship at Harvard at 29.
"The data show we can do something about upward mobility. Every extra year of childhood spent in a better neighborhood seems to matter."
Related Link: Wisdom Of Warren Buffett: Keep It Simple, Do What Works
4. Peter Clare
Who He Is: Carlyle Group deputy CIO
Area of Expertise: M&A, Buyouts
Fun Fact: Helped establish Carlyle Group's presence.
"Find businesses that make the health care system more efficient and take cost out. You have the wind at your back in terms of demand."
5. David Eiswert
Who He Is: T. Rowe Price Global Stock Fund portfolio manager
Area of Expertise: Global Stocks
Fun Fact: Bullish on financials
"I didn't go to the right college or have the right pedigree, but I came to investing with industry knowledge, creativity and more humility than the cookie-cutter M.B.A.s."
6. Mary Callahan Erdoes
Who She Is: JPMorgan Asset Management CEO
Area of Expertise: Asset Management
Fun Fact: Suggests investing in illiquid assets
"At this point, given the world's desire for liquidity, every investor who can afford illiquidity should invest in it."
7. Francesca Gino
Who She Is: Harvard Professor
Area of Expertise: Decision Making
Fun Fact: As a behavioral scientist, Gino has published 87 scholarly pieces and is the author of "Sidetracked: Why Our Decisions Get Derailed and How We Can Stick to the Plan."
"When we make important decisions, we should not be in a heightened and emotional state," Gino said, "And so, high stress or anxiety or even an angry state – those are not the moments to make financial decisions."
8. Jonathan Gray
Who He Is: Blackstone Group global head of real estate
Area of Expertise: Real Estate
Fun Fact: Suggests looking into purchasing homes in America and abroad in Europe.
"I think single-family housing will outperform most people's expectations."
9. Michael Hasenstab
Who He Is: Templeton Global Bond Fund portfolio manager
Fun Fact: Climbed Mount Everest in 2013 at the age of 39
"The markets have already priced in a really bearish scenario for places like Mexico and Korea. So, certainly, you could see some temporary weakness in those countries on a Fed move or on additionally higher rates. However, over the medium term, the market has already priced in the worst news, and rates in those countries are also likely to increase…so the interest differential in favor of emerging markets is likely to persist, and that should be supportive of any medium-term currency moves."
10. Ben Inker
Who He Is: Asset allocation co-head at GMO
Area of Expertise: Asset Allocation
Fun Fact: Suggests looking toward emerging market value stock
"Our job is to be scared when our clients are greedy, and greedy when they're scared."
11. Michael Kitces
Who He Is: Director of financial planning and research for Pinnacle Advisory Group
Area of Expertise: Financial Planning
Fun Fact: Writes a blog titled "Nerd's Eye View"
"The rise of technology is creating a new service model for financial planning – the 'virtual' advisor, who uses web-based tools and technology to serve clients, regardless of where the client (or advisor) happens to be."
12. Joshua Kushner
Who He Is: Thrive Capital managing partner
Area of Expertise: Venture Capital
Fun Fact: Is just 30 years old
"Pushing myself to build and invest at the same time is the best investment I have made. Entrepreneurship is romanticized."
13. Chuck Myers
Who He Is: Fidelity Small Cap Discovery Fund portfolio manager
Area of Expertise: Small Caps
Fun Fact: FSCRX has crushed the Russell 2000 over the last decade, with an annual return averaging 12 percent (as compared to Russell 2000's 8.4 percent)
"Avoid what you don't understand."
Related Link: The Top 100 People To Follow On Twitter For Financial News
14. Adam Nash
Who He Is: Wealthfront CEO
Area of Expertise: Indexing
Fun Fact: Wealthfront is currently the largest robo-advisor
"Good investing is usually quite boring."
15. Jennifer Pryce
Who She Is: Calvert Foundation's president and CEO
Area of Expertise: Impact Investing
Fun Fact: Prior to dedicating her life to investment banking, Pryce was a Peace Corp volunteer.
"As with all impact investing it is important to get not only your intentions right, but to measure what you are actually achieving."
16. Jeff Smith
Who He Is: Starboard Value CIO and CEO
Area of Expertise: Hedge Fund Activism
Fun Fact: Assets of Starboard have grown by approximately $4 billion in the last four years.
"If you're easily shaken out of an investment, you don't know it well enough."
17. Jon Stein
Who He Is: Betterment CEO and founder
Area of Expertise: Indexing
Fun Fact: Betterment manages upward of $2 billion across approximately 93,000 accounts.
"The best things you can do is invest in a diversified portfolio that is optimized to get you the best possible expected return, net of risk, net of behavior, net of taxes."
18. Amanda Steinberg
Who She Is: DailyWorth founder and CEO
Area of Expertise: Personal Finance
Fun Fact: DailyWorth has a female focus and currently claims more than 1 million subscribers.
"Your investments, your net worth is your root. It's the thing that grounds you in a storm. Your income is your wings. It is the thing that lets you travel and do all the things you want to do."
19. Amir Sufi
Who He Is: University of Chicago professor
Area of Expertise: Household Debt
Fun Fact: Received his Ph.D. from MIT
"When we figured out secondhand smoke was bad, we tried to limit it. The government knows debt is bad but is still encouraging it."
20. Manisha Thakor
Who She Is: Buckingham and the BAM Alliance director of wealth strategies for women
Area of Expertise: Indexing
Fun Fact: Is a proponent of the Fama-French model of investing
"Nervous energy is a great destroyer of wealth."
21. Hardeep Walia
Who He Is: Motif Investing founder and CEO
Area of Expertise: Thematic Investing
Fun Fact: Bullish on market volatility benefactors such as Interactive Brokers Group, Inc. (NASDAQ: IBKR), Charles Schwab Corp (NYSE: SCHW) and U.S. Bancorp (NYSE: USB).
"Knowing what you are trying to achieve, who you are and what type of investor is critical."
As with all things financial, it is crucial to have a well-rounded sphere of influence. From diversifying portfolios to hedging, looking at the market from a broader perspective results in greater understanding.
Through greater understanding of how the financial world functions, investors at any stage can make well-informed decisions and be in greater control of their personal finances. By recognizing the stand-out performers in finance, casual and active investors alike can get a glimpse into how diversified the investing world truly is and how success takes on different forms on a daily basis.
Posted-In: Cliff Asness David Eiswert Forbes Peter Clare Pierre Andurand Raj ChettySuccess Stories Personal Finance Best of Benzinga
View Comments and Join the Discussion!