EXCLUSIVE: Appian CTO Michael Beckley On Success In The Business Collaboration Space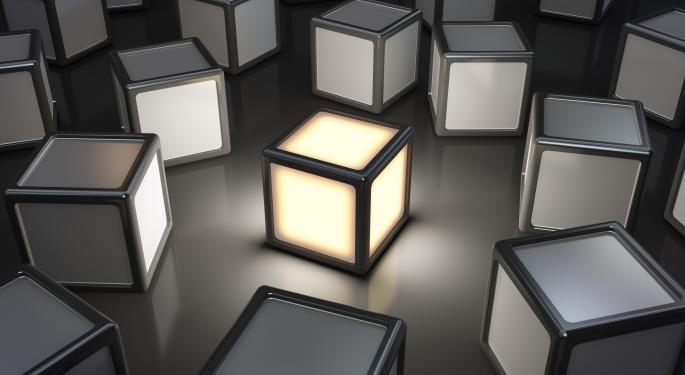 In an exclusive interview with Benzinga, Appian CTO Michael Beckley explained how the company has managed explosive growth in the crowded business collaboration space.
He even went on to say: "A public offering in the next few years is certainly a possibility. However, we are in no hurry, and are in the position to decide when or if that would happen."
Mobile
As mobile takes over as the dominant platform for business technology, Beckley described Appian's position in the space.
"We decided years ago that we are going to invest upfront in building native apps for every platform. When a business looks at building an application these days, its more challenging than ever because their own employees have brought their own devices to work. Even if it only costs 50 grand per version per platform, you are talking about hundreds of thousands of dollars just to maintain one app.
"At Appian we provide the native apps. You define the application once visually in our environment and it works natively everywhere." Because the applications are developed natively, they take full advantage of the device's hardware, navigation, and other features. Companies have even set up applications for a single users because development is so easy.
This flexibility makes the software scale-able from hundreds to millions of users.
Related: These Three Execs Say Cloud Software Will Reinvent Traditional Businesses
Talent
Appian forgoes traditional recruitment efforts with Beckley spending a significant amount of time on college campuses to find the most passionate candidates.
"We are looking for software engineers who can help us invent the future," stated Beckley. "They have to have a great passion and motivation for technology, because its not good enough to program what we tell you to do. We are looking for people who are going to be exploring the field on their own and coming back to us with the best new ideas."
Beckley went on to explain how a flat structure leads to the best ideas coming from the newest employees.
Competition
"Our main competitors are companies like (NYSE: IBM) and Pegasystems (NASDAQ: PEGA). To them, innovation is a commodity, something they purchase to grow their business and their revenue," Beckley stated.
"Our growth is 100 percent organic. We haven't bought anyone in 14 years and we are quite proud of what that means. When customers buy our software, that software has been designed by us as one coherent whole," ultimately making it a very easy system to use.
Beckley emphasized that customers buy Appian's software as a whole, with all features fully integrated into the core system for continuous usage.
View Comments and Join the Discussion!
Posted-In: Appian Michael BeckleySuccess Stories Tech Interview Best of Benzinga