Google Ventures-Backed Startup Wants To Change The Way You Trade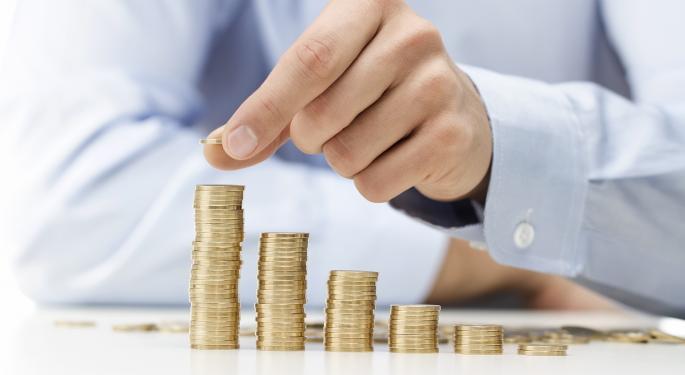 Robin Hood stole from the rich and gave to the poor, but Robinhood (a new Fintech startup) wants to give investors the ability to trade without robbing anyone.
"We really intend for Robinhood to be a product for a new generation of investors," Vladimir Tenev, co-founder of Robinhood, told Benzinga. "We just see the existing products in the space that allow people to do this being pretty inadequate. One [problem] is that they're just too expensive."
Tenev said that the average fee ($7 to $10 per trade) may not seem like a lot to someone who is trading thousands of dollars or more, but it could be prohibitively high for an 18-year-old looking to get started.
"What's been happening is, mainly due to this cost structure, people just haven't started investing in the stock market until they're much older -- late 20s, early 30s, at the earliest," said Tenev.
Robinhood hopes to attract younger traders by offering zero commission stock trading, and that strategy seems to be working. More than 500,000 individuals have signed up to use the app, many of which are in their late teens and early 20s.
Related Link: Dan Loeb, Kyle Bass And Other Star Investors Love This Startup
$16 Million Raised
Google Ventures, the venture capital investment arm of Google Inc (NASDAQ: GOOG)(NASDAQ: GOOGL), was one of the first companies to back Robinhood during its seed round. Robinhood has since gone on to raise money from Index Ventures, Ribbit Capital and Andreessen Horowitz. Snoop Dogg and Jared Leto are among other investors.
"We announced our Series A [funding] a few months ago," said Tenev, whose company has raised a total of $16 million. "Index Ventures led the round. Ribbit Capital was one of the larger participants as well. [They're] both firms that have strong financial industry expertise."
Mobile First
There's a reason why Robinhood launched as a mobile app before coming to any other platform.
"We really think the way to get someone interested in investing is to make it a daily habit," Tenev explained. "That's a lot harder when it's not a mobile product. In terms of mindshare and usage, a mobile product definitely trumps any other service you have on the Web. You can use it in 15 to 20-second bursts. That's just a lot more touch points to get the first time investor engaged with their portfolio and investments."
Competitors Are Everywhere
Numerous services offer zero commission trades and other discounts to attract new users. Regardless, Tenev is dedicated to spreading the message that Robinhood is unique.
"There [are] definitely companies that are in the periphery of the space doing what we're doing," said Tenev. "Robinhood is all about giving customers a level of control. Not a lot of companies are targeting individual stock purchases without commission while also giving the ability to diversify and buy ETFs."
Tenev said that it can be difficult to get young people excited about investing, but noted that they are very excited about products and services.
"We think a great way to get them introduced into the market is through buying individual stocks of the companies whose products they use," he added.
"That's a big differentiator. I don't think you'll find a service out there that has the library of tradable instruments -- or even close to it -- that Robinhood has and offers zero commissions."
Disclosure: At the time of this writing, Louis Bedigian had no position in the equities mentioned in this report.
View Comments and Join the Discussion!
Posted-In: Andreessen Horowitz Google Ventures Index Ventures Jared Leto Ribbit CapitalStartups Exclusives Tech Best of Benzinga