Bitcoin On-Ramps Still Slow With Circle's Offering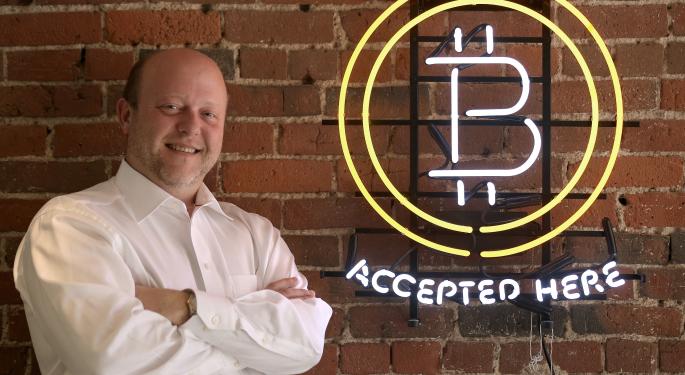 Startup Circle raised attention this spring when it launched into private beta. Circle's consumer offering is similar to Coinbase product, but offers instant buys, insurance and improved customer service.
High Expectations
Bitcoin products enabling users to acquire bitcoins face fraud challenges. Many people attribute this to failings in bitcoin, but it is actually the current financial system that causes the problems.
Unlike today's system of credit cards, checks and money orders, bitcoin payments are irreversible and just about impossible to forge.
This means if a company makes the mistake of sending bitcoins in exchange for a fraudulent check or for a credit card payment that is later reversed, that company takes a hit to the bottom line. This means companies like Circle, Coinbase and Coinsetter have to be careful when selling bitcoin to customers. This typically means they limit purchase levels, delay delivery and require identity verification for using their services.
Related Link: Bitcoin Industry Growing Pains Create Risk For Investors
Circle's Offering
Circle promised customers the ability to instantly buy bitcoins. This sets a high expectation. New users of the service expect to log in and purchase bitcoins in 15 minutes. Circle does technically enable instant buys, but customers need to use a credit card or debit card. That incurs a cash advance fee.
Like other companies, Circle requires connecting to a bank account through Automated Clearing House (ACH) to buy funds without fees. This process takes one to three business days.
For many people, that means Circle purchases are the same as Coinbase -- sign up and wait a day or two until the bank account is confirmed.
Unlike Coinbase, Circle does have a customer support number displayed prominently. They know people are new to bitcoin and can need help navigating their first purchase. Circle also has a simpler, more intuitive interface than Coinbase.
For example, when purchasing bitcoin for the first time at Coinbase, customers are taken out of the process and asked to set up two-factor authentication. Circle simply asks users for their phone number when creating an account. This removes the opportunity to confuse users about what two-factor authentication is and makes the first-time buying process seamless.
On-Ramps Still Lacking
Bitcoin on-ramps still have a long way to go for mainstream adoption. Some offerings, like ChangeTip's social tipping platform and BTC Jam's peer-to-peer lending platform, can only accept bitcoin because no other payment technologies offer the efficiency and security that bitcoin does. Consumers need to be able to quickly exchange dollars for bitcoin for the ecosystem to really take off.
Existing financial companies like PayPal, Visa and Mastercard are well positioned to offer an instant dollar to bitcoin service. PayPal's CEO stated the company plans on integrating digital currencies.
The first integrated payment provider could see a rush of new customers as bitcoin companies such as ChangeTip and BTC Jam route traffic to them.
Disclosure: At the time of this writing, David Smith has a long bitcoin position and owns So What's Bitcoin?
View Comments and Join the Discussion!
Posted-In: Bitcoin BTC Jam ChangeTip Circle CoinbaseStartups Tech Best of Benzinga