What Cities In America Have The Most Pawn Shops?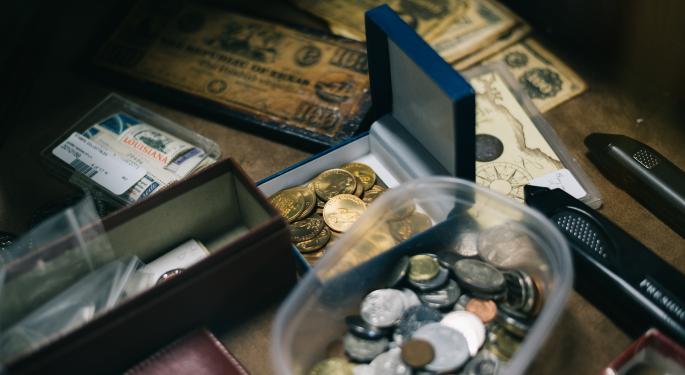 Pawn shops are a fairly common sight in most major cities, peppering storefronts beneath highrises and tucked into strip malls between restaurants and laundromats. And lately, small towns play host to a growing share of brokers as well.
Using data from online pawn exchange PawnGuru and the US Census, we analyzed the the spread of pawn shops across the country. Here's what we learned.
The pawn shop capital of America is in Texas. Or Alabama.
If we're going by the city with the greatest number of pawn shops, that title goes to Houston. They've got a whopping 128 shops. That's over 40 percent more than Miami, who holds the number two spot with 75 broker locations.
But if we're going by pawn shop per capita, Anniston, Ala. takes the crown with 20 shops servicing a population of just over 22,600. In other words, that is one pawn shop for every 1,130 residents.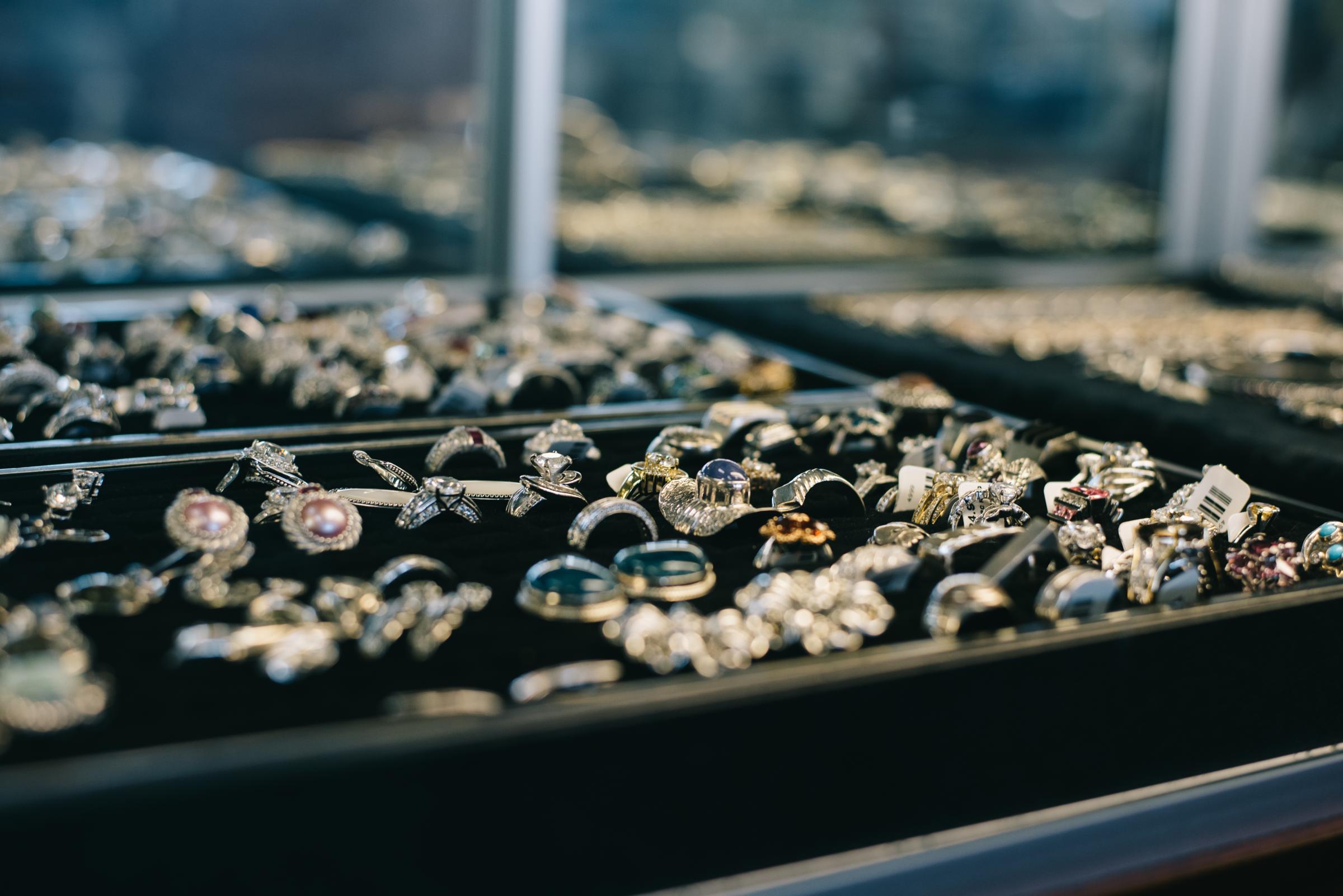 Las Vegas only has 22 pawn shops.
You would think that Sin City would rank near the top of the list of cities with the most pawn shops. But with only 22, they rank behind such places as Columbia, S.C., Honolulu, and Colorado Springs, Colo.
Florida also loves its pawn shops.
There are 48 cities in the US with at least 20 pawn shops. Nine of those are in Florida: Miami, Fort Lauderdale, Jacksonville, St. Petersburg, Tampa, Hollywood, Orlando, Hialeah, and West Palm Beach.
In all, Florida has 1,001 brokers. Texas is second with 960 and Georgia is third with 654.
Florida and Texas can also lay claim to the top six cities with the most pawn shops—Houston, Miami, San Antonio, Fort Lauderdale, Dallas, and Jacksonville.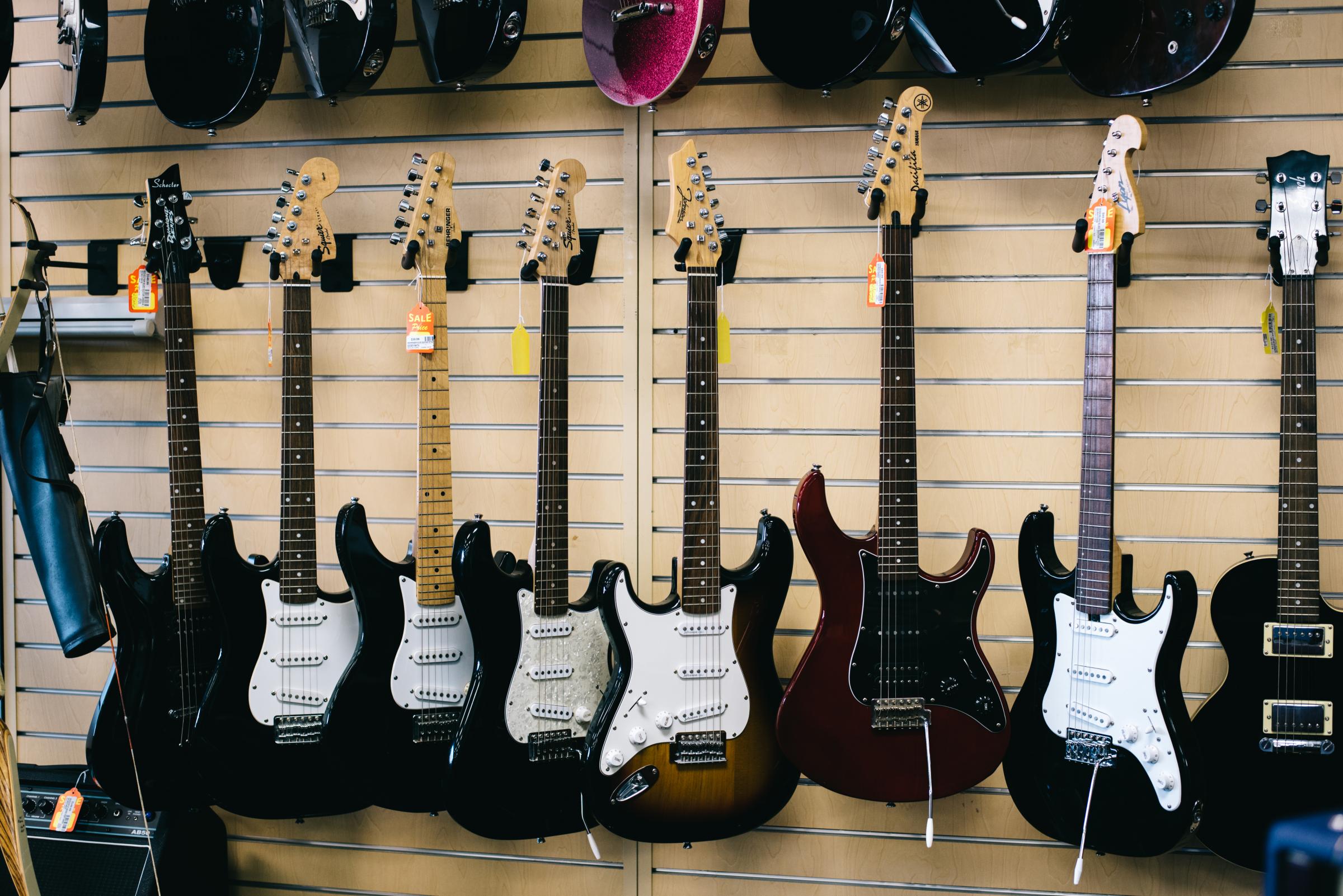 The state with the fewest pawn shops is Vermont.
According to the PawnGuru data, there are only two pawn shops in the entire state of Vermont: one in Saint Johnsbury (population 7,571) and another in Barre (population 9,291). Even Washington D.C., with fewer people and less than one hundredth the size, has 20. .
The Southeast is the densest region of the United States when it comes to pawn shops.
In total there are 9,650 pawn shops in the United States, with a per state average of about 189. 4,241 of those shops, or 44 percent, are located in the southeast portion of the country.
The image below shows the breakdown of pawn shops across each state (click to enlarge).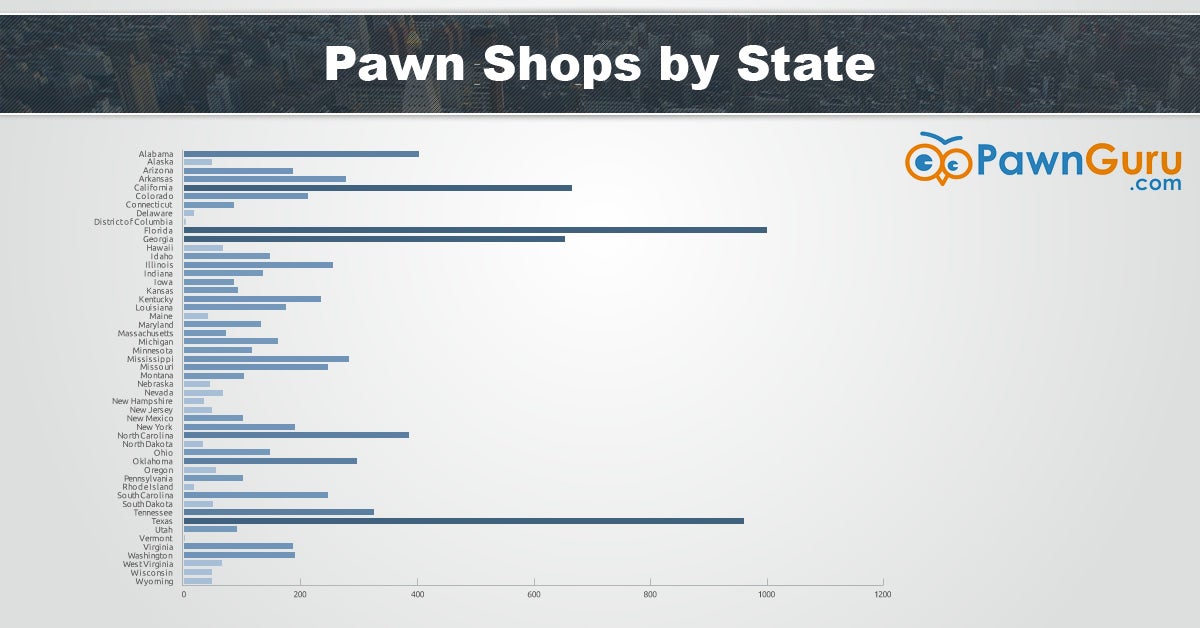 Photos courtesy of PawnGuru
View Comments and Join the Discussion!
Posted-In: PawnGuruGeneral Best of Benzinga