Facebook Taking Steps to End Bogus Newsfeed Content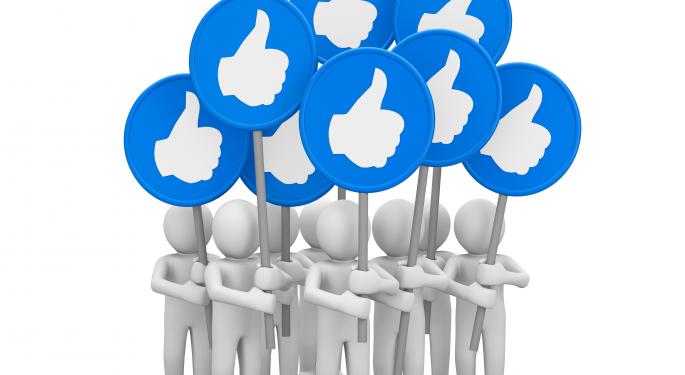 Any social media strategy aimed at tricking Facebook (NASDAQ: FB) into putting a post in front of more eyes has officially broken down. Facebook announced an upgrade to its algorithm that has implications for businesses and everyday users of the platform.
In a blog post, Facebook Software Engineer Erich Owens and Product Manager Chris Turitzin announced three types of page content that are now penalized as Facebook decides what to post on a person's newsfeed.
#1- Frequently Circulated Content
Facebook, and all social media platforms, rely on shared content to measure popularity. If something is shared a couple of times, it's valuable. If users see multiple instances of the same content, they become annoyed.
Related: Mobile Users Ditching the Mobile Web in Favor of Apps
Facebook will remove multiple instances of shared content. According to early metrics, this change causes people to hide 10 percent less stories.
 #2- Spammy Links
It's a trick as old as the internet. If you want to get somebody to your website, post an eye catching headline that tricks people into clicking to a site that contains all advertisements.
According to Facebook, this type of spam often advertises a photo album that actually points to a website with only ads. Now the platform measures how frequently users who visit a link choose to like or share it. This, according to the post, gives the platform a better idea of spammy links.
#3 Like-Baiting
This is one of the more prevalent practices. Have you ever seen a post that asks people to like or share a post? "Like-baiting", according to Facebook, results in posts that are 15 percent less relevant to readers when they appear in their newsfeed. As a result Facebook will keep these stories from a more prominent place in peoples' newsfeeds.
What does this mean? For businesses, it means that only your highest-quality content will appear in your reader's newsfeeds. For Facebook, it means a more refined user experience that will hopefully keep fans engaged in the platform.
Regardless of everything, businesses are coming to grips with the reality that Facebook is no longer a source of free advertising. If you want your business's content in front of Facebook users' eyes, it's going to cost you.
In the not so distant future, if you're not paying, they're will be little reason to use the platform for business purposes at all.
Disclosure: At the time of this writing, Tim Parker had no position in the companies mentioned.
Posted-In: Facebook spamSmall Business Tech Best of Benzinga
View Comments and Join the Discussion!