StreetSweeper's New Short: Pulse Biosciences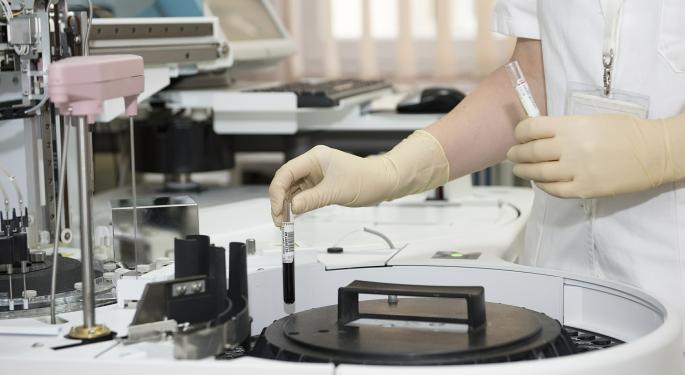 Shares of Pulse Biosciences Inc (NASDAQ: PLSE), a small-cap medical device company in the development-stage, hit a new 52-week high of $16.01 on Thursday even after TheStreetSweeper released a scathing short report on the company.
Pulse Biosciences is working on a medical device that uses electric fields to treat solid tumors and skin problems, but StreetSweeper's Sonya Colberg listed four reasons why investors will "find themselves checking the pulse" of the stock and "getting nothing."
New Shares Entering The Market
Colberg noted 4.5 million shares will soon be unlocked and enter the market. This isn't necessarily a fact the company has been hiding and was disclosed to investors when the company filed for an IPO last year. Specifically, approximately 4.5 million shares will be freely tradable without restriction in early May along with warrants that can be exchanged for stock for as little as $2.67 per share.
See Also: Digital Ally's Stock 'Will Get Chopped,' Is A 'Poor Copycat' Of Taser
These new shares have potential to "significantly water down" shares owned by current investors. But there will likely be more dilutive action as the company continues to burn through its cash on hand and may need to issue more shares in future raises.
MDB Capital
MDB Capital Group was Pulse Biosciences' underwriter for the IPO and the firm at a high cost. Specifically, the underwriter got $1.8 million in discounts, $1.4 million worth of cheap stock warrants and even installed its own director as the company's chairman of the board.
Meanwhile, MDB has a poor track record with other companies it helped IPO, which begs the question "does MDB's track record justify the high cost to Pulse and its investors?"
What Goes Up Must Come Down
Colberg highlighted the fact Pulse Biosciences' stock soared more than 80 percent since the beginning of February and the stock's RSI stands at an alarming 90.
Typically speaking an RSI of at least 70 implies a stock may be risky and poised to drop.
No Institutional Buyers
When institutional investors buy shares of a company it typically bodes well for the company and gives investors an extra degree of reassurance.
In Pulse Biosciences' case, institutional investors are selling or reducing their stake in the company at almost twice the rate of those that are buying the stock.
Bottom Line
"This company is pulsing with issues including: Looming stock dilution. Underwriter's ominous track record. Risky RSI. Institutional disinterest. Anticipated higher cash burn," the report concluded. "Until Pulse proves itself to any degree, in our view, it's not even worth half of today's price."
After falling more than $1 per share to $14.27 when StreetSweeper's report first came out, the stock traded recently at $15.53, up 7 percent.
Posted-In: Pulse Biosciences short ideas Sonya Colberg TheStreetSweeperShort Sellers Short Ideas Trading Ideas Best of Benzinga
View Comments and Join the Discussion!