KeyW to Postpone Annual Meeting
HANOVER, Md., May 06, 2019 (GLOBE NEWSWIRE) -- The KeyW Holding Corporation (NASDAQ:KEYW) today announced that, in light of the pending merger transaction between KeyW and Jacobs Engineering Group, Inc. announced on April 22, 2019, it has determined to postpone the Annual Meeting of the Stockholders of the Company (the "Annual Meeting"), originally scheduled to be held at 12:00 p.m. ET on Thursday, May 9, 2019.  Stockholders will be notified of the exact date, time, and location of any rescheduled Annual Meeting.

About KeyW
KeyW is an innovative national security solutions provider to the Intelligence, Cyber, and Counterterrorism communities. KeyW's advanced technologies in cyber; intelligence, surveillance and reconnaissance; and analytics span the full spectrum of customer missions and enhanced capabilities. The company's highly skilled workforce solves complex customer challenges such as preventing cyber threats, transforming data to actionable intelligence, and building and deploying sensor packages into any domain. For more information, please visit www.KeyWCorp.com or follow @KeyWCorp on Twitter.
NOTICE TO INVESTORS ABOUT THE PROPOSED TENDER OFFER FOR KEYW SHARES:  KeyW and Jacobs Engineering Group, Inc. ("Jacobs") entered into a definitive Agreement and Plan of Merger on April 21, 2019 (the "Merger Agreement"), providing for the acquisition of all of the shares of KeyW common stock for $11.25 per share. Pursuant to the terms of the Merger Agreement, Atom Acquisition Sub, Inc., a wholly-owned subsidiary of Jacobs ("Purchaser") will conduct an all-cash tender offer for 100% of KeyW's common stock (the "Offer") and, subject to the successful completion of the Offer, Merger Sub will merge with and into KeyW (the "Merger") resulting in KeyW becoming a wholly owned indirect subsidiary of Jacobs. The Offer for the outstanding shares of KeyW has not yet commenced.  This communication is for informational purposes only and is neither an offer to purchase nor a solicitation of an offer to sell shares of KeyW, nor is it a substitute for the tender offer materials that Jacobs Purchaser will file with the U.S. Securities and Exchange Commission (the "SEC") upon commencement of the Offer. At the time the Offer is commenced, Jacobs and Purchaser will file tender offer materials on Schedule TO, and KeyW will file a Solicitation/Recommendation Statement on Schedule 14D-9 with the SEC with respect to the Offer. THE OFFER MATERIALS (INCLUDING AN OFFER TO PURCHASE, A RELATED LETTER OF TRANSMITTAL AND CERTAIN OTHER TENDER OFFER DOCUMENTS) AND THE SOLICITATION/RECOMMENDATION STATEMENT WILL CONTAIN IMPORTANT INFORMATION. HOLDERS OF SHARES OF KEYW COMMON STOCK ARE URGED TO READ THESE DOCUMENTS WHEN THEY BECOME AVAILABLE BECAUSE THEY WILL CONTAIN IMPORTANT INFORMATION THAT HOLDERS OF KEYW COMMON STOCK SHOULD CONSIDER BEFORE MAKING ANY DECISION REGARDING TENDERING THEIR SHARES. The Offer to Purchase, the related Letter of Transmittal and certain other tender offer documents, as well as the Solicitation/Recommendation Statement, will be made available to all holders of shares of KeyW at no expense to them. In addition, KeyW and Jacobs file annual, quarterly and special reports and other information with the SEC.
Investors and security holders may obtain free copies of the tender offer materials and the Solicitation/Recommendation Statement (when available) and other documents filed with the SEC by KeyW or Jacobs through the website maintained by the SEC at http://www.sec.gov, KeyW's website at keywcorp.com or Jacobs' website at Jacobs.com. In addition, the documents (when available) may be obtained free of charge by contacting the investor relations department of KeyW or Jacobs.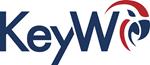 View Comments and Join the Discussion!