Lingerie Fighting Championships Awarded YouTube Silver Play Button
LAS VEGAS, April 01, 2019 (GLOBE NEWSWIRE) -- via OTC PR WIRE --  Lingerie Fighting Championships, Inc. ("LFC") (OTC:BOTY) has received YouTube's coveted Silver Play Button for surpassing 140,000 subscribers and 35 million views. The company has more than a half dozen videos with over one million views led by the LFC20 sizzle reel which has more than 20 million views, making it one of the most popular MMA videos of all time.

"Social media has always been a big part of our success," CEO Shaun Donnelly says. "Our YouTube Channel is a place where our fans can keep up with their favorite fighters and coaches and see exclusive videos not available anywhere else."
One such video will be shot live this Thursday night at Lingerie Fighting Championships 26: Booty Camp in Las Vegas. It has become customary on YouTube for channels to shoot and post an 'unboxing video' when they receive the award and LFC will take the tradition one step further.
"We're going to unbox the award right in the center of the cage so we can share it with our fans, not only those in attendance but also those watching the event streaming live on YouTube," Donnelly says. "We've also invited several fighters who aren't on the card to come share the moment with us because this is definitely an award we couldn't have won without them."
The unboxing ceremony won't be the only twist at Thursday night's show. For the first time ever an LFC event will feature Ring Card Boys rather than the traditional Ring Card Girls. Outspoken LFC Prez Maxine Frost says, "Some people have accused us of exploiting women so I thought it was important to show that we exploit everyone equally."
The company had no shortage of muscular men eager to step into the role and Frost says she inspected each personally before settling on Peter Avalon and Ricky Mandel who will be coming from L.A. to make LFC history.
LFC26: Booty Camp will feature some of the league's hottest new fighters taking on fan favorites in a more relaxed club setting. It is the first of six events scheduled for The NERD Las Vegas on famed Fremont Street. Booty Camp takes its name from the company's unique ticker symbol BOTY.
Having recently secured new funding and with no plans to do a rumored reverse split Donnelly is looking forward to an event filled year.
About Lingerie Fighting Championships Inc.
Lingerie Fighting Championships Inc. is a sports entertainment company focused on producing unique mixed martial arts events for live audiences and television viewers featuring attractive female fighters.
For more information please visit www.lingeriefc.com.
Forward Looking Statements
This release contains certain "forward-looking statements" relating to the business of the Company. These forward-looking statements are often identified by the use of forward-looking terminology such as "believes," "expects," "anticipates" or similar expressions. Such forward looking statements involve known and unknown risks and uncertainties that may cause actual results to be materially different from those described herein as anticipated, believed, estimated or expected. Investors should not place undue reliance on these forward-looking statements, which speak only as of the date of this press release. The Company's actual results could differ materially from those anticipated in these forward-looking statements as a result of a variety of factors, including the Company's ability to deliver the content as described in this press release, to generate revenue from the agreement described in this press release and to enter into distribution agreements with cable and satellite systems with sufficient viewership to generate revenue from the program.
The public filings of LFC may be accessed at the SEC's Edgar system at www.sec.gov. Statements herein are as of the date of this press release and should not be relied upon as of any subsequent date. LFC cautions readers not to place reliance on such statements. Unless otherwise required by applicable law, LFC does not undertake, and LFC specifically disclaims any obligation, to update any forward-looking statements to reflect occurrences, developments, unanticipated events or circumstances after the date of such statement.
Source: Lingerie Fighting Championships, Inc.
Contact: (702) 527-2942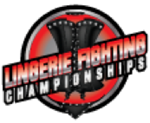 View Comments and Join the Discussion!