#PreMarket Prep Guest List For The Week of February 10, 2014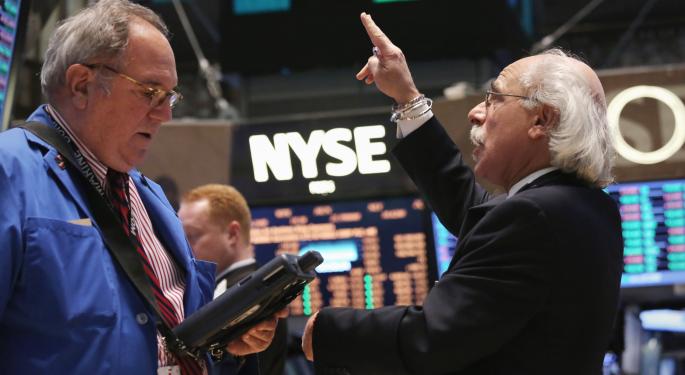 There is a full slate of guests for the week's #PreMarket Prep broadcast, sponsored by OptionsHouse.
Some recurring guest will be joining in, along with new voices who have yet to bring their market perspective to the audience.  
Tune into the show at 8:00 am EST Monday-Friday here. 
Monday, February 10, 8:35 a.m.
Alan Brochstein (@InvestByModel), 420 Investor, Cannabis Financial Analyst
Marketfy's 420 Investor will begin every week be discussing the latest in cannabis stocks.
9:00 a.m.
Mark Penson (@surveyanyplace), co-founder & CMO of Survey Anyplace
Mark's proven European Business Management reputation with several U.S.-based Enterprise Software companies prepared him well to guide international business development efforts for Survey Anyplace. When not expanding the reach of Survey Anyplace, Mark continues to expand his love of music, photography and the fine arts, between running and cycling workouts.
Tuesday, February 11, 8:35 a.m.
Nic Chahine (@racernic), Creating income with options spreads
Nic will join the show every Tuesday to discuss the week's options outlook.
9:00 a.m.
Marty Kearney (@MKearneyCBOE), Director of CBOE & Senior Instructor of the Options Institute
The Options Institute is the educational arm of CBOE. Marty is also co-director of social media at CBOE. He does some speaking at trading events, radio, TV, articles, books - but the social media area is taking up the bulk of his time these days. Kearney was a trader on the CBOE floor for 15-16 years, was a partner in a little boutique securities firm for 4 years and joined the staff of the CBOE in 1996.
Wednesday, February 12, 8:35 a.m.
David Grandey, CEO of All About Trends
AAT is a subscription-based newsletter service focused on helping individuals secure consistent profits in the market by trading what they see, not what they think, hear or fear.
9:00 a.m.
Jason Polancich (@JasonPolancich), Co-founder & Lead Architect of HackSurfer
HackSurfer is an independent analytics and media firm founded in 2012 that provides highly accurate, timely and actionable information to businesses regarding the cybercrime threats they face. Jason is a serial entrepreneur focused on solving complex internet security and cyber-defense problems. Novii Design, a company he co-founded in 2005 with Rebekah Lewis-Polancich, was based on his contributions to cloud architectures, distributed computing, data analysis and systems integration.
Thursday, February 13, 8:35 a.m.
Fari Hamzei (@HamzeiAnalytics), Founder of Hamzei Analytics
Fari will join the show every Thursday, bringing his wealth of knowledge on aggressive equity options and index futures trends.
9:00 a.m.
M. Grier Eliasek, President, CEO, Director of Prospect Capital Corp.
Mr. Eliasek brings to the Board business leadership and experience and knowledge of senior loan, mezzanine, bridge loan, private equity and venture capital investments, as well as a knowledge of diverse management practices. He is also responsible for the origination and assessment of investments for Prospect Capital.
Friday, February 14, 8:35 a.m.
Joe Gits (@smainfo), CEO & Founder at Social Market Analytics
Joe is a pioneer in the emergence and growth of quantitative trading systems. He will join the show at the end of every week to discuss the under-the-radar stocks that travel on social media.
9:00 a.m.
Sara Olson (@SaraOlsonLux), Lux Research
Sara is a research analyst with Lux Research, leading the agro Innovation practice, finding commercial opportunities in emerging agritech.
Posted-In: 420 investor Alan Brochstein All About Trends cboe David GrandeyPre-Market Outlook Interview General Best of Benzinga
View Comments and Join the Discussion!