Is Your Financial Advisor Really An Expert? This ICO Wants To Make Sure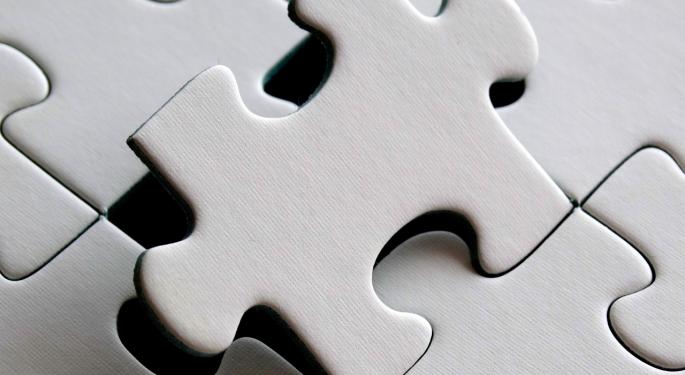 Warren Buffet frequently tells audiences to "never invest in something that you don't understand." With global markets moving rapidly, it can be challenging to properly assess which investment opportunities are the smartest, calculated bets. There's plenty of noise, and investment ideas are often disguised pitches that cater to brokers, not investors.
One startup wants to give professionals the chance to prove their smarts through Knowledge Scores, a blockchain-supported measure of one's domain expertise. Bill Gates has said that "measurement is [important] to improving the human condition." Turns out, the blockchain could be key in proving and recording a financial advisor's mastery (or lack thereof) in various areas of corporate finance and investment management. If the concept is successfully implemented, Jim Cramer could see plenty of competition.
Knowledge.io is launching an ICO in January and, among a variety of features, its founders want to create a database of subject matter experts. Aside from identifying who these (finance) experts are, high achievers also have the opportunity to earn Knowledge tokens — a learning-oriented rewards system. The founders hope that these tokens will gain in financial value as the ecosystem grows. Participants earn tokens by proving their expertise in fields as varied as finance, marketing, recruiting and ecommerce.
Blockchain is widely considered an innovation that will disrupt the financial world. It consists of distributed ledger technology that can, for instance, keep tabs on legitimate advisors and keep away the pretenders and criminals by requiring a consensus on who the valid players are. A fraudster who pretends to be a Goldman Sachs executive would likely be rejected by the network. In other words, a consensus network adds value to investors who are risking their capital by identifying and validating the true finance experts.
Awarding tokens to top talent gives a new way for wealth management professionals to gain credibility outside of traditional certifications. For example, an advisor who earns a high Knowledge Score can gain the attention of advertisers, consulting firms and investors. He can also spend or invest the Knowledge tokens if and when they realize monetary value.
There's plenty of opportunity to advise Americans on how to invest their money. An October 2017 survey by Ally Financial showed that 61 percent of Americans found the idea of investing in the stock market "scary or intimidating." Half of those surveyed were specifically scared by the idea of making a bad investment and losing money.
Unfortunately, investors can lose their life savings by following the wrong opinion, or through fraud. Proven expertise gives investors, especially those on the verge of retirement, more confidence that they're being given prudent and sound financial advice.
"Knowledge.io rewards people for what they know and how much they know. And it gives people the opportunity to be recognized and compensated for sharing this information with the community around them," says Steve Englander, a co-founder. "People are able to make better decisions based on expert recommendations and reviews, all while earning Knowledge tokens for their participation — and even more tokens for overachievement."
The preceding article is from one of our external contributors. It does not represent the opinion of Benzinga and has not been edited.
Posted-In: Blockchain contributor contributorsFinancial Advisors News Personal Finance
View Comments and Join the Discussion!